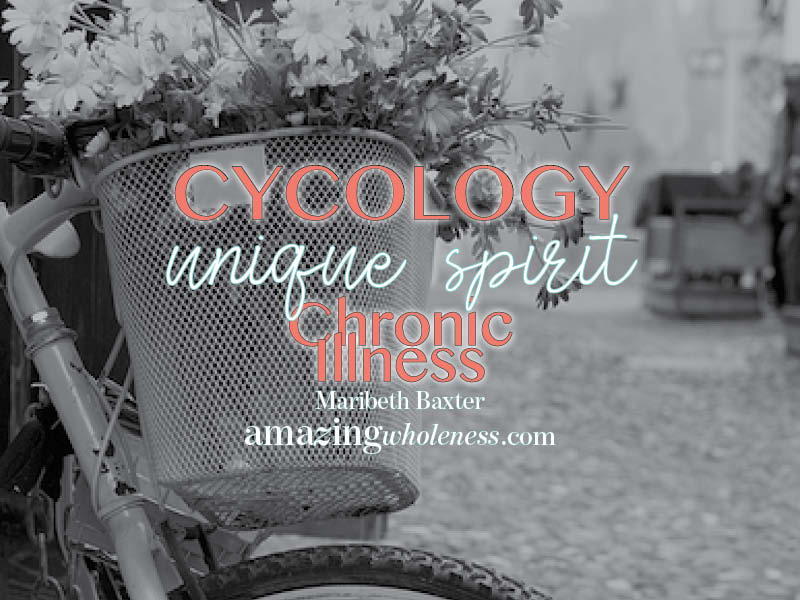 We all have unique spirits that makes the ride of chronic illness a bit different. When we find our unique spirit, we can ride through the healing journey instead of getting stuck in it. Do you know what your unique spirit is? When you find it, do you know how to use it for your own good?
Those with chronic illness many times feel like there is no way out. Feeling stuck is miserable.
There are many obstacles, there is no getting around that.
Many of the obstacles appear impossible. Some of them actually are. Some of them change their appearance as we learn about ourselves through this horrid journey of illness.
Sometimes it takes the horrid journey of chronic illness to find more of ourselves. We can discover the unique spirit we never knew we had that propels us forward.
I found a strength in myself far above what I realized
I found a friend in myself through loneliness
I found a deeper faith
I found a fragile child who has true and legitimate needs
I found a solid foundation of knowledge and beliefs for my own health care
I found that I could trust myself
As I started to trust myself, I could move forward instead of getting stuck
I found my unique spirit that captures many aspects of who I am and how I desire to rise above chronic illness instead of getting stuck in it. That "energy" creates movement, propeling me forward.
What are you finding in your chronic illness journey? Are you finding that your story and desires are unique from others? Do you see that we can share the same experience of chronic illness yet we all have unique aspects that make us individuals?
It is your uniqueness that creates energy for YOU that no one else has. As you find your unique spirit, you find more movement which creates more energy to move forward.
Where is YOUR unique spirit taking you through this illness journey? What does YOUR ride look like?
HEALTH COACH DISCLAIMER: Health/Wellness coaching is not intended to diagnose, treat, prevent or cure any disease or condition. It is not intended to substitute for the advice, treatment and/or diagnosis of a qualified licensed professional. Trained and certified Health Coaches may not make any medical diagnoses, claims and/or substitute for your personal physician's care. As your health/wellness coach I do not provide a second opinion or in any way attempt to alter the treatment plans or therapeutic goals/recommendations of your personal physician. It is my role to partner with you to provide ongoing support and accountability as you create an action plan to meet and maintain your health goals.