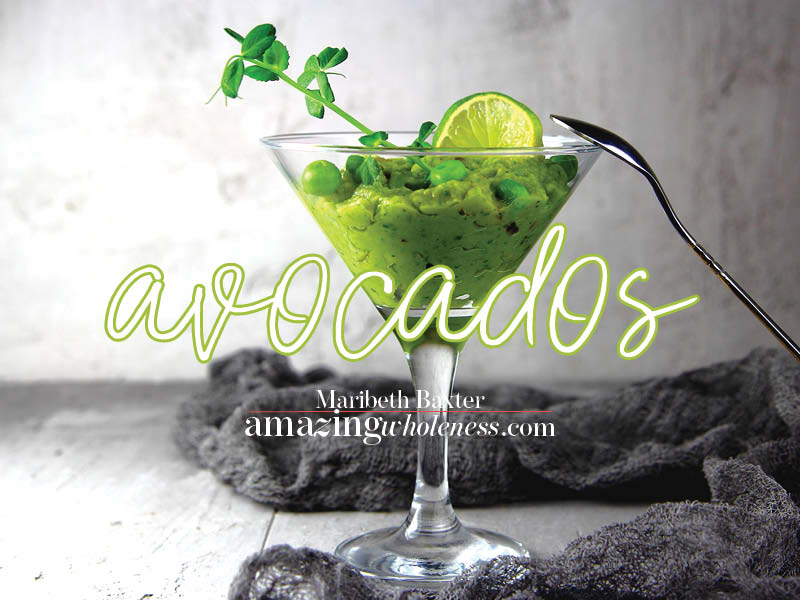 Have you ever combined the oddest ingredients and come up with a tasty recipe? Try this oddball recipe with avocados, takes less than 5 minutes…
I know, this sounds odd, but give it a try.
In a blender, combine:
meat of an avocado
fresh peas
squeeze of lime (keeps avocado green instead of turning brown)
grated garlic (optional)
water if needed to get the ingredients started in the blender
Place mixture into a fun glass or bowl.
You can drop whole fresh raw peas on top for added texture.
And a wedge of lime and a sprig of pea vine for flare.
Very odd combo but you might like it, I do.
You can play with this.
Add fresh basil in the mixture
Add chickpeas to make a hummus
Add cayenne and/or jalapeno peppers to make a guacamole
If you want to keep this really simple and healthy, use veggie sticks as a spoon.
If you want the crunch of crackers, try either of my favorite gluten-free crackers.
AFFILIATE DISCLOSURE: In order for me to support my blogging and social media activities, I may receive monetary compensation for links to products from this post. However, I only recommend products that I personally love and use myself. If it is not good enough for me, it certainly is not good enough for you!!
HEALTH COACH DISCLAIMER: Health/Wellness coaching is not intended to diagnose, treat, prevent or cure any disease or condition. It is not intended to substitute for the advice, treatment and/or diagnosis of a qualified licensed professional. Trained and certified Health Coaches may not make any medical diagnoses, claims and/or substitute for your personal physician's care. As your health/wellness coach I do not provide a second opinion or in any way attempt to alter the treatment plans or therapeutic goals/recommendations of your personal physician. It is my role to partner with you to provide ongoing support and accountability as you create an action plan to meet and maintain your health goals.