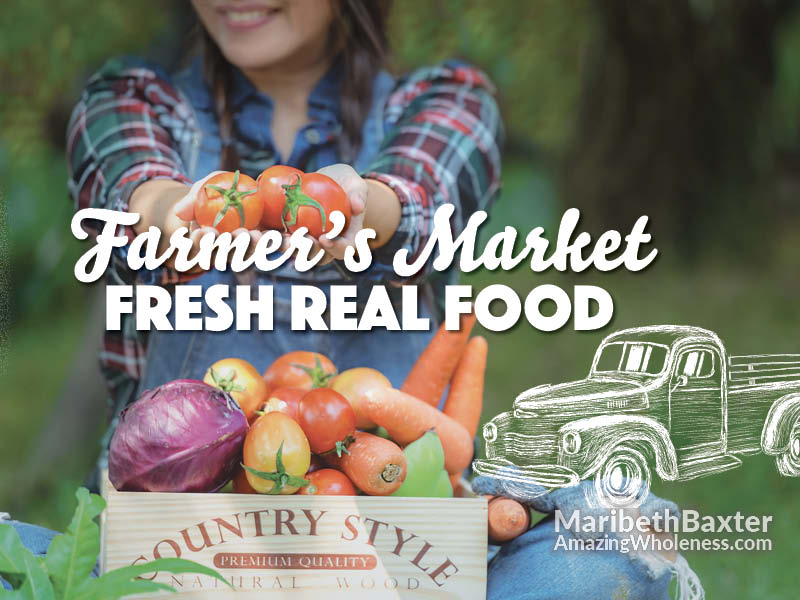 This is the season to get to your local farmer's market for some of the freshest food you will ever taste. Farmer's markets are a grand adventure for me. I enjoy every minute of the fresh air, sunshine, and pure food. The people aren't so bad either!!
What a fun way to get out of the house if you are chronically ill. It is not as overwhelming as a grocery store and farmer's markets provide better produce, in general.
Get to gabbing with your local farmer about how they grow their crops. Many will not have a certified organic label, but are maintaining such practices to provide you with chemical free produce.
Farmer's markets carry a variety of food that is usually specific to the local farmers.
They might have a farmer who makes local honey.
They might have a farmer who makes fresh pure cheese.
Give it a shot and see what you come up with. Try new things. Farmer's markets are a great place to experiment with food you have never tried before. You can purchase a small amount of a wild looking plant and give it a shot. Ask the farmer how they prepare it and go home and explore the possibilities with fresh pure food.