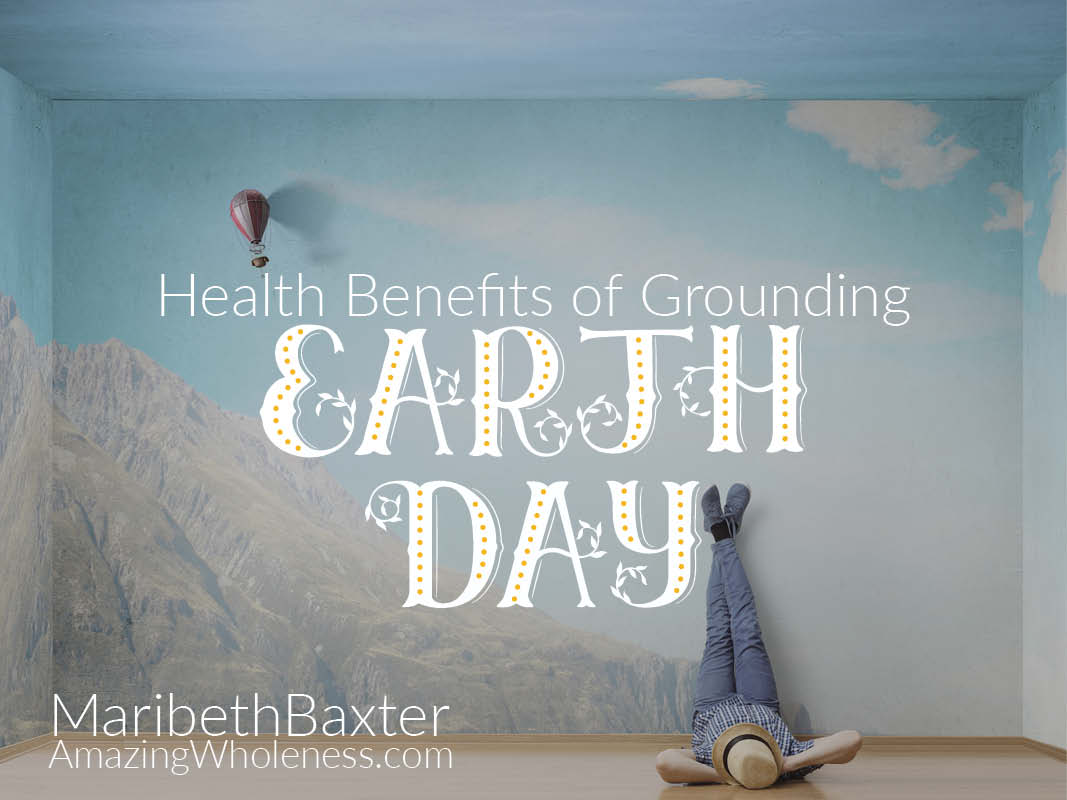 We have become quite detached from the earth, the grounding benefits of our Earth. Celebrate Earth Day by "earthing" or "grounding" for health benefits.
I am having way too m much fun with Earth Day this year. There is so much we can do to reconnect with our planet to make us healthier in body and mind.
When was the last time you touched your bare feet to the Earth? If you are not able to walk on a beautiful sunny white sandy beach, place a chair in the your yard (or at a park) and place your bare feet on the bare ground.
Do it for 5 minutes the first day and build up. It is so effective that you may feel a tired feeling from doing too much too fast.
During chronic illness, we don't always get outside to be able to connect to the Earth. I purchased an Earthing Mat and placed it in my bed. Had to start at 5 minutes and slowly work up to leaving it in my bed for nighttime sleep.
Earthing on Earth Day connects us to our planet, making us healthier and happier to make for a better world environment.
Keep it simple – one mat can be moved around from your bed, to sofa, to chair next to computer, etc. I have had mine for years and love how simple it is.
AFFILIATE DISCLOSURE: In order for me to support my blogging and social media activities, I may receive monetary compensation for links to products from this post. However, I only recommend products that I personally love and use myself. If it is not good enough for me, it certainly is not good enough for you!!
HEALTH COACH DISCLAIMER: Health/Wellness coaching is not intended to diagnose, treat, prevent or cure any disease or condition. It is not intended to substitute for the advice, treatment and/or diagnosis of a qualified licensed professional. Trained and certified Health Coaches may not make any medical diagnoses, claims and/or substitute for your personal physician's care. As your health/wellness coach I do not provide a second opinion or in any way attempt to alter the treatment plans or therapeutic goals/recommendations of your personal physician. It is my role to partner with you to provide ongoing support and accountability as you create an action plan to meet and maintain your health goals.