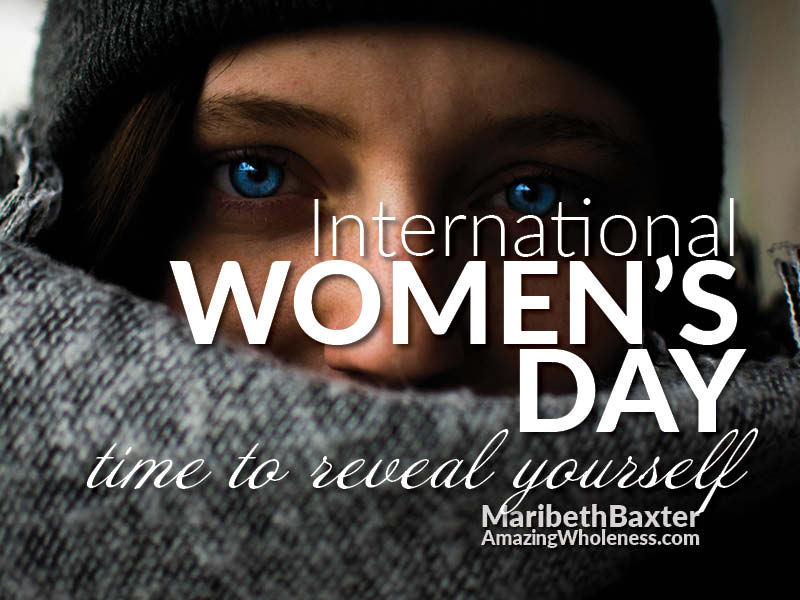 Many of us have been in a winter season in life. It has been dark and cold for a long time. We have been desperately ill and alone. We have snuggled up in our cozy sweats and hunkered down where it feels a bit safer. We have learned to chill, to relax and find a glimmer of hope and an ounce of joy. Today is National Women's Day. For some of us, it is time to tear back the layers from the winter, come out from hiding, and be exactly who we are, real people on a wellness journey.
I know, it is difficult, like WAY beyond difficult. The years have slipped by while being ill. Hibernation has set in and it is monumental to reveal ourselves, to try life again.
Sure, we have been doing life while being chronically ill. We have endured, persevered and fought like the dickens to overcome impossible health circumstances. It has actually been a time of some of the hardest work known to mankind so we really have been "doing life."
That winter season of chronic illness changes at some point. There is a moment when we realize it is time to make a transition. For some of us, it is a transition from illness to health. For some it might be a time to transition from the bed to the chair while still being ill.
It makes no difference where you are at the moment. My point is, reveal yourself, celebrate yourself, it is International Women's Day. You are worthy of being celebrated, so celebrate. No matter where you are in this illness/wellness journey, peel back some of the layers of hunkering down, peel back a layer of old sweats, tattered quilts and take a peek at what's out there.
For me, 7 straight years of a wild health crash has left me looking like that is exactly what happened. Today, I am practicing celebrating the fact that regardless of looks, I am a woman. There is beauty in the fact that we are women. That simple. I need to see the beauty of surviving this experience against all odds and find the shine again!!!
Chronic illness can feel like it has sucked life and beauty out of us. Let's get back in touch with our femininity, it is part of us, no matter what.
What can you do today to celebrate being a woman? Can you say, "I am a woman, a strong and precious woman with tenderness, with the love and nurturing that I was created with, to love on myself, to CELEBRATE."
Throw out the disease labels. You are not Lyme disease, you are not Hashimottos, you are not heart disease, you are a WOMAN. You are a real person with real feelings and have a real life. That easily gets lost during illness. You are the only one who can reveal it again.
Nourish yourself with your femininity today!!!
Featured image photo credit – pexels – fotografierende