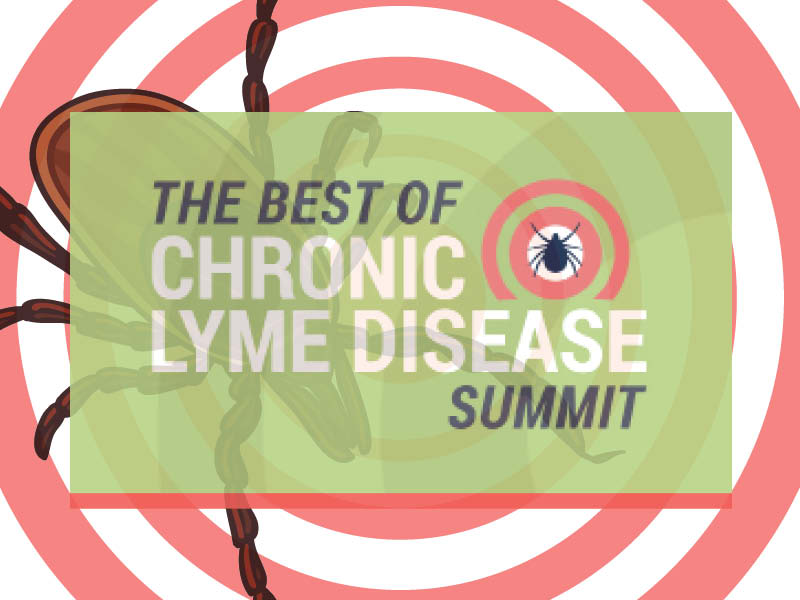 Get Dr. Jay Davidson's powerful eGuide, 5 Things Your Doctor Should Know About Healing Lyme Disease, and ensure you've got them covered! Lyme disease is not all about ticks.
—>>Click here to download your free eGuide!
Did you know? Most individuals who contract Lyme don't get it from a tick sting. Spiders, fleas, mosquitoes, deer flies, black flies, horse flies and other insects can transmit it. Deer, birds, cows, horses, other mammals and rodents can also be carriers.
Lyme has been detected in all 50 U.S. states. Expert Dr. Ray Stricker says that migratory birds are a big contributor to the worldwide spread of Lyme disease. This explains why it's found on every continent except Antarctica.
Dr. Jay Davidson nearly lost his wife to chronic Lyme disease, which prompted him to undergo years of research to help her heal. He created this guide for you to share with friends, family members, even your doctors.
And, be sure to join us on April 15th for the start of the free, online The Best of Chronic Lyme Disease — over 30 experts here to clear up misinformation and provide protocols, strategies and tips for healing from Lyme.
—>>Gain IMMEDIATE ACCESS to 5 Things Your Doctor Should Know About Healing Lyme Disease now!
You can truly get started on better health today!
P.S. Don't miss out on Dr. Jay's powerful, eGuide, 5 Things Your Doctor Should Know About Healing Lyme Disease, when you click here to grab it now!
AFFILIATE DISCLOSURE: In order for me to support my blogging and social media activities, I may receive monetary compensation for links to products from this post. However, I only recommend products that I personally love and use myself. If it is not good enough for me, it certainly is not good enough for you!!
HEALTH COACH DISCLAIMER: Health/Wellness coaching is not intended to diagnose, treat, prevent or cure any disease or condition. It is not intended to substitute for the advice, treatment and/or diagnosis of a qualified licensed professional. Trained and certified Health Coaches may not make any medical diagnoses, claims and/or substitute for your personal physician's care. As your health/wellness coach I do not provide a second opinion or in any way attempt to alter the treatment plans or therapeutic goals/recommendations of your personal physician. It is my role to partner with you to provide ongoing support and accountability as you create an action plan to meet and maintain your health goals.