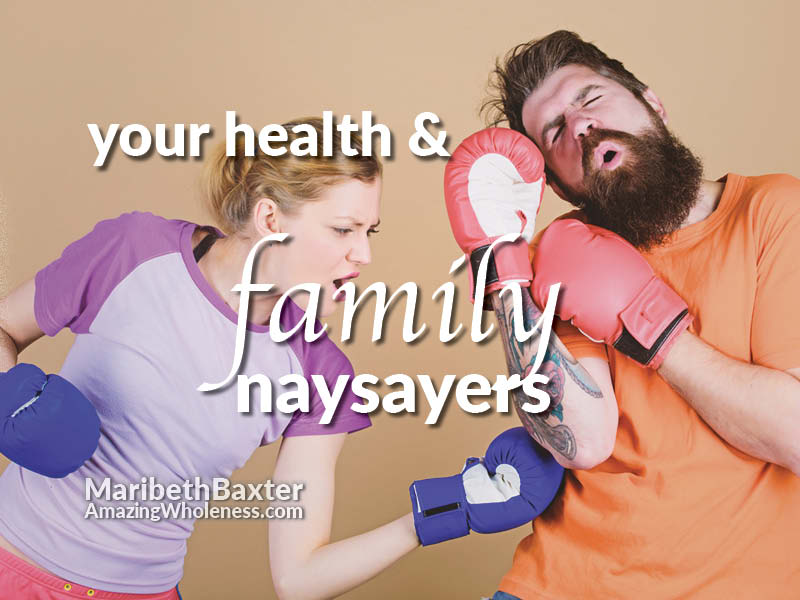 Family squabbles about health, healthcare for ourselves and our children can easily get out of hand. Can we make it a fair fight?
We can only make it a fair fight if everyone is perfectly reasonable and completely understanding. All parties have to be able to see the other person's perspective at all times and love for others has to supersede the fight. NOT GOING TO HAPPEN!!!
When someone in the family gets ill things can get a little nutty. Okay, a lot nutty. People, even in the same family, will not agree on health care issues. The naysayers will chime in and attempt to shatter our health attempts. It gets messy in many families.
I am going to drag some famous people and some history into this one. They are the perfect example of two completely different health views in the same family and the squabbles that persued. Only this family is famous…
The Kennedy's, let's start with the brothers John and Robert Kennedy.
John Fitzgerald Kennedy (May 29, 1917 – November 22, 1963), often referred to by the initials JFK and Jack, was an American politician who served as the 35th president of the United States from January 1961 until his assassination in November 1963.
Robert Francis Kennedy (November 20, 1925 – June 6, 1968) was an American politician and lawyer who served as the 64th United States Attorney General in 1964, and as a U.S. Senator from New York from January 1965 until his assassination in June 1968.
Before his assassination, Rober F. Kennedy had a son…
Robert Francis Kennedy Jr. (born January 17, 1954) is an American activist, environmental attorney, and author. Kennedy is a son of Robert F. Kennedy and nephew of President John F. Kennedy.
Now I can tell my family naysayer story…
Who has family conflict over vaccines (or any health issue)? Are you trying to spare a child from possible harm from vaccines, but your family does not agree? Does your family have arguments about natural vs mainstream medical? Most families do…
Even one of the most highly profiled families has conflict over health issues, the Kennedy's.
President Kennedy — during his presidency, was the beginning of the government involvement in vaccines
Vaccination Assistance Act of 1962

H.R. 10541— Public Law 87-868, approved October 23, 1962
Grants totaling $36 million over the 3 year period will be used to hire extra State and local health personnel and to buy vaccine for children under 5 years of age
Authorized a 3 year program of special project grants to States and, with State approval, to local communities to pay part of the cost of intensive vaccination programs against four contagious diseases–polio, diphtheria, whooping cough, and tetanus.
Robert F. Kennedy Jr. (nephew of the late President Kennedy) — currently is an outspoken activist for safe vaccines and the harm from the current vaccines. He speaks and advocates on behalf of Children's Health Defense.
From the shoes that I stand in, I think he has used his name and his political standing for the good of people, especially children, by speaking out and supporting anti-vaccine/safe-vaccine causes. I don't want to misquote so here are his exact words for where he stands on the issue…
Whew, the backlash has been something, especially from his own family.
His family's exact statement

"We love Bobby. He is one of the great champions of the environment," two of Kennedy's siblings, Kathleen Kennedy Townsend and Joseph P. Kennedy II, and niece Maeve Kennedy McKean wrote in Politico. "We stand behind him in his ongoing fight to protect our environment. However, on vaccines he is wrong."
This is like a family soap opera if you actually read all the links. But this is a reality in most of our homes, famous or not.
My Point
I used vaccines and the Kennedy's as my example, but it could be family conflict on any health issue. Those family conflicts can be devastating to all. Those family conflicts may have far-reaching implications.
As a single mom of young children, I was court-ordered to get my children's vaccines caught up. This used to be the exception, now it is becoming more common.
Finding like-minded people makes for an easier health journey. They provide support for your choices. Humm, but between parents of children, this can become a nasty experience. Tread through that battle how you deem appropriate. I was not successful so I have no helpful advice.
Immunization Time-Line
NCBI has produced a Time-Line of Immunizations – the historical facts are interesting.
I really like Robert F. Kennedy Jr. I have heard him speak on anti-vaccination films. He is trying to help our children. The films that he is in, become public for a short time, then removed. So I don't have a source to show you.
Here, Robert F. Kennedy Jr reflects on his father's assassination. The Kennedy's are a fascinating family, living through tremendous tragedy, for generations. Their name gives them a platform to speak about their passions.