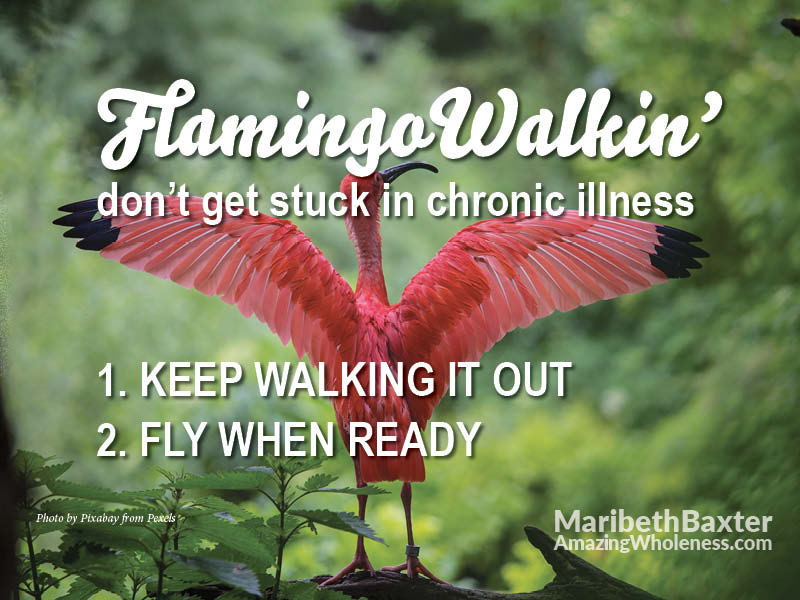 There are no easy ways to walk through chronic illness, so think like a flamingo. Stand on one leg most of the time. Walk when you have to. Float when you need to rest. And fly away when you are ready. In time, you may be one who can fly away from it all. Can you imagine leaving illness behind?
If you won't even bother to try to imagine that one day you will no longer be ill, then your body most likely won't try for you.
Daydreaming about health is good for your body, not just your mind.
When you have nothing left to give on a physical level, take a rest.
Float like a flamingo… but believe that your body can heal.
Get rested up to try again.
Keep walking out chronic illness. It is a ton of hard work and faith in your body to heal when it is given support.
People are truly walking out of chronic illness by using effective tools to support their bodies instead of supporting disease. Tools to create an inhospitable body for disease.
Keep supporting yourself; your mind, your body and your soul.