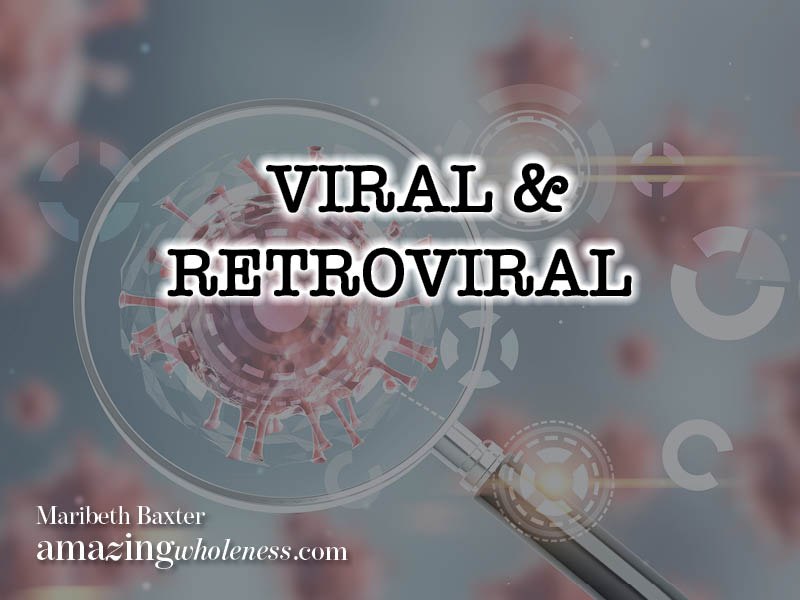 The Viral & Retroviral Summit started today! Because the number of viral and retroviral pathogens in our environment are difficult to avoid, join our experts to learn about prevention, treatment and reduction of symptoms! Learn with me today online for free!
Dr. Jay is an ambitious researcher and clinician and focuses on functional, natural medicine. He is a popular speaker in the health community, two-time international best-selling author and the host of multiple online health summits. He is admired for his ability to bridge the gap between the scientific health community and layperson.
Free Gift
In this 10-page eGuide, Dr. Jay Davidson will walk you through retroviruses, the various herbs and supplements for support, what to do for regular viruses and everything you need to know about EBV.
Let me know what you think about any of the interviews. What are you putting into place from the massive amount of knowledge from this summit?
AFFILIATE DISCLOSURE: In order for me to support my blogging and social media activities, I may receive monetary compensation for links to products from this post. However, I only recommend products that I personally love and use myself. If it is not good enough for me, it certainly is not good enough for you!!
HEALTH COACH DISCLAIMER: Health/Wellness coaching is not intended to diagnose, treat, prevent or cure any disease or condition. It is not intended to substitute for the advice, treatment and/or diagnosis of a qualified licensed professional. Trained and certified Health Coaches may not make any medical diagnoses, claims and/or substitute for your personal physician's care. As your health/wellness coach I do not provide a second opinion or in any way attempt to alter the treatment plans or therapeutic goals/recommendations of your personal physician. It is my role to partner with you to provide ongoing support and accountability as you create an action plan to meet and maintain your health goals.