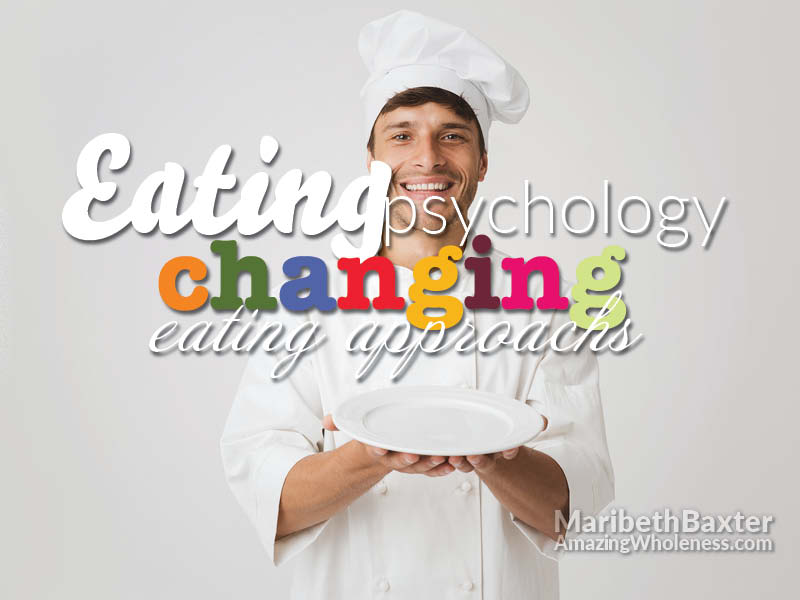 The science is in. Diet and exercise alone are NOT the magic ticket to weight loss. Eating Psychology is changing how we think about food & body. Learn more about a better approach to food and movement.
If you're interested in health, healing and personal transformation, you've probably noticed that there's a big gap between where people are, and where they want to be.
Especially when it comes to food and nutrition. The world is experiencing a fantastic increase in weight, overeating, emotional eating, binge eating, body image challenges, poor digestion, fatigue, low immunity, mood concerns and more.
We all know that good nutrition is paramount to health. But here's the reality:
Oftentimes, good nutrition is simply not enough to help people get where they need to go. How many people have you met who know what to eat, who know what they're supposed to do – and they just don't do it?
The end result is that there's a vast number of people struggling with eating challenges and unhappy with who they are and how they feel.
And they need help.
That's where YOU come in.
The profession of health coaching is on the rise.
Weight loss alone is a $50 billion industry worldwide.
People are searching for answers.
They want solutions.
They need qualified professionals to guide and support them.
And that's why I want you to know about a completely different kind of health coach training:
The Mind Body Eating Coach Certification Training.
This is an online training created by Marc David, founder of the Institute for the Psychology of Eating.
It features a powerful body of work that combines Nutrition and Eating Psychology.
This unique synthesis is the "missing link" for so many people when it comes to finally transforming their relationship with food, body and health.
So, this is an opportunity to launch a lucrative new career. Or if you're already in the helping or healing professions, it's a fantastic way to turbocharge your already existing skills, increase your scope of practice, get real and lasting results with clients, and earn more by incorporating a whole new set of skills.
If you're at all intrigued, then I suggest you join Marc David, Founder of the Institute for the Psychology of Eating, for this online event. It's a FREE Webinar called:
The Ultimate Health Coach:
The 3 Keys to Turning Your Passion for Healing into Professional Success
Simply sign up here: CLICK HERE
Here's what you'll learn in the live webinar, and why I think it will be worth your time:
How to increase metabolism without changing anything you eat
Why the royal road to weight loss is not "eat less, exercise more"
Practical tools and tips you can use right away with yourself and your clients
How to turn your health knowledge into a lucrative career with location flexibility
And lots more
This is a great opportunity to hear Marc speak. I trust that you'll feel engaged and inspired and come away with some good nuggets of wisdom. The body of work that they teach is truly cutting edge. And the Certification Training they offer is is unlike any other.
It's a breakthrough distance learning program that you can take from anywhere in the world.
Graduates come away with the skills and confidence to work with the most common and compelling eating concerns of our times – weight, body image, overeating, binge eating, emotional eating, endless dieting, digestion, fatigue, immunity, mood and much more.
You'll learn the tools and protocols that will enable you to help others while transforming your own relationship with food and body. And you'll enjoy a unique approach that honors all of who we are as eaters – body, mind, heart and soul.
To register for the free opportunity, simply click here.
The old approach to dieting isn't working. Ask me about a free consult to learn how a Mind Body Eating Coach helps clients rethink food. Contact me.
AFFILIATE DISCLOSURE: In order for me to support my blogging and social media activities, I may receive monetary compensation for links to products from this post. However, I only recommend products that I personally love and use myself. If it is not good enough for me, it certainly is not good enough for you!!