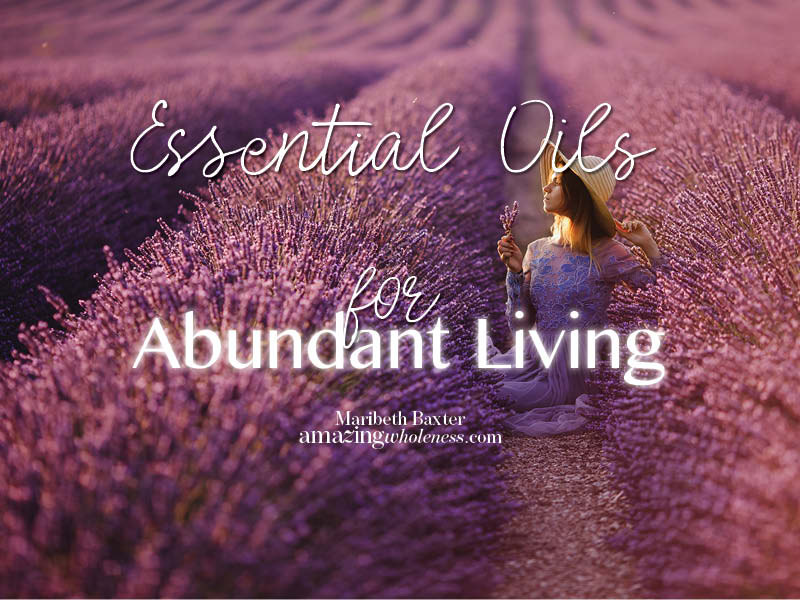 Dr. Z and his wife Sabrina have helped more than 400,000 people this past year use essential oils to help naturally treat health conditions like diabetes, inflammation, obesity and cancer. They have done this through a special 10-Part Video Masterclass that was created to give you the confidence that you need to make healing remedies for your body & non-toxic natural recipes for your home with essential oils.
To celebrate their Global Screening of Essential Oils for Abundant Living this April 16-26, 2019 they are giving YOU a FREE access pass because you're part of my online tribe!
Wherever you are in your essential oil journey, I guarantee you will discover some golden nuggets that you can start putting into practice today!
Consider this an all-you-can-sniff buffet of expert aromatherapy tips and DIY hacks to help you and your family enjoy abundant health with essential oils!
Just check out this line-up!
Setting the Foundation
Lesson 1: Aromatherapy History & Basics
Lesson 2: Inhalation Guide & Safety Tips
Lesson 3: Topical Application Guide & Safety Tips
Lesson 4: Internal Use Guide & Safety Tips
Natural Solutions for a Toxic-Free Home
Lesson 5: DIY Body Care Products
Lesson 6: DIY Cleaning Products
Lesson 7: Cooking with Essential Oils
Regaining Control of Your Health
Lesson 8: Preventing Disease with Essential Oils
Lesson 9: Treating Disease with Essential Oils
Lesson 10: Advanced Strategies & Protocols
Distilling down what takes aromatherapists months and even years to learn, the Essential Oils for Abundant Living Masterclass delivers an easy-to-follow roadmap so you can start to use essential oils in your home with confidence.
Discover how to give your medicine cabinet a makeover and start to use essential oils for abundant living today!
Register Now Before It's Too Late!
The Essential Oils for Abundant Living Masterclass is only available for FREE from April 16-26, so be sure to REGISTER TODAY!
AFFILIATE DISCLOSURE: In order for me to support my blogging and social media activities, I may receive monetary compensation for links to products from this post. However, I only recommend products that I personally love and use myself. If it is not good enough for me, it certainly is not good enough for you!!
HEALTH COACH DISCLAIMER: Health/Wellness coaching is not intended to diagnose, treat, prevent or cure any disease or condition. It is not intended to substitute for the advice, treatment and/or diagnosis of a qualified licensed professional. Trained and certified Health Coaches may not make any medical diagnoses, claims and/or substitute for your personal physician's care. As your health/wellness coach I do not provide a second opinion or in any way attempt to alter the treatment plans or therapeutic goals/recommendations of your personal physician. It is my role to partner with you to provide ongoing support and accountability as you create an action plan to meet and maintain your health goals.