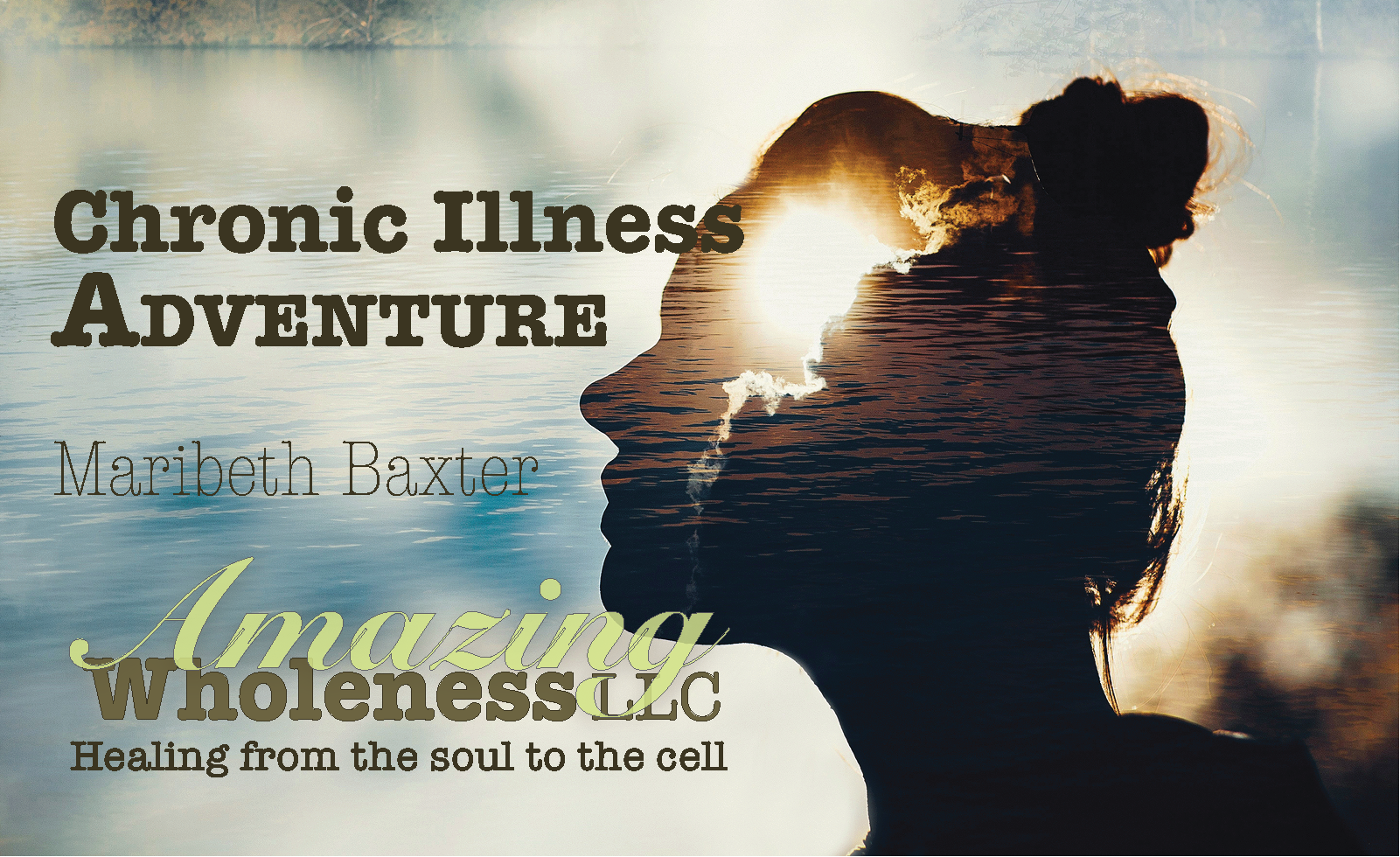 When isolation has been so deep and so dark for so long we have to find a way through it, just have to. Regardless of how impossible it feels, it has to be done for our sanity. Without other human beings in our lives, we get pulled into the dark hole deeper and deeper. Would people please stop thinking this is supposed to be easy…
No clue who created the myth that rising above isolation should be easy. There is not one ounce of "easy" to it.
Is it worth the hard work, the tears, the embarrassment, the humbling? Oh yes!!
It has taken years so get this deep into this dark of an isolation pit, it is going to take some time to pull myself out of it.
While we are chronically ill, to the point of bedridden or homebound, we have got to show ourselves extra grace.
Give yourself some credit for surviving some health challenges that could have taken your life, that takes bravery
Give yourself some credit for dealing with the day-to-day grind of self-care to get through every day, that takes endurance
Give yourself some credit for acknowledging that you are isolated, that takes humility
Give yourself double credit when you can acknowledge that it has taken so many years to get you in this deep, that it will take some significant effort to get you out of isolation, that takes responsiblity
No Easy Isolation Solutions
If you have family and friends who can support you in your efforts to rise above the isolation, be grateful. I cannot express this enough. If you have anyone willing to do anything to help you, it is a bonus, worthy of gratitude.
Many with chronic illness, especially when it has gone one for years and years and YEARS, do not have that kind of support. That does not mean that we are hopeless. Instead, it means that we get the opportunity to show up for ourselves in a way that builds self-esteem like no other.
Okay, this is reaching into our rose-colored glasses a bit but just imagine. Imagine what it would be like to be able to show up for yourself today, and then again tomorrow, and the next week and the next month, so that next year you can look behind you with great pride of accomplishemnt! How cool is that??
I have been so sick for so long, that I have repeated this one-year plan THREE times now!! The physcial limitations keep sucking me in. But I am on the get-out-of-dark-isolation plan, so I keep trying. Refuse to give up.
One Step At A Time
Pick something that you can do, and DO IT!
A couple weeks ago I chose to find another small group and try again. Have failed in the past but this is so important to keep trying that I set the failure aside, rose above it, and went searching for another small group.
I know my limitations. It has to be a very small group. It has to be within driving distance so I can endure the adventure. It has to be on a subject that I am interested in and a subject that is not heated that it brings additional stress. It has to be located where I am not having to walk far to get seated. It has to have a close-by restroom. It has to be an environment where I can put my feet up if my heart requires it. On and on…
The Internet is a fascinating place. I found a group that I thought I could handle. I called the institution that was sponsoring the group and asked questions. Then I called the leader of the group to ask more questions. I then had a feel for the possibility of this working.
All that sounded good in theory. I had a couple weeks to prepare for the lesson that the group would be covering. I did my reading and preparing my heart for success. How hard could this be??
You know exactly how hard, VERY HARD.
Walking Out The Steps
It was so much easier to think about it, investigate, and plan it than actually doing it.
Lucky for me, I have tried to interact with humans so many times through my illness and isolation that I finally have lowered the standards. My expectations are nothing like they used to be.
Now, I am simply happy if I can actually follow through with anything and get my body to the location and to the people. That right there is now success to me. How the human interactions go are not even on the list of expectations anymore.
I woke up with a bad headache which slowed me down. It HURT!!
Even with a GPS, I got lost a couple of times. Then I could not find the correct door I was supposed to enter. I am not able to walk around on foot, so I finally parked my car in the wrong place, but the only place I could enter the correct door.
After getting lost, I was 5 minutes late, even though I allowed extra time. So I was frustrated with myself. I was flustered with the situation because I cannot track confusion very well. My brain starts to shut down when I get too confused.
And I could not find the restroom before entering the group. Urinating always relieves some of the pressure off of my heart, making me more comfortable. I always hit the restroom when I arrive anywhere because this trick helps me get to the next step of the adventure. Without that restroom stop, my head was swimming on several levels.
Then we all had to introduce ourselves. I was the only new person and that brought attention to me. I don't like attention. It is an added stimulus that my brain cannot keep up with, for now.
By the time it got to me to introduce myself, I was struggling physically. I was overwhelmed. I already know this happens to me very easily when I leave the house. There is too much physically to overcome to be able to hide it. There is no way to explain it all, so I simply said that I have been ill for years and trying to break through the isolation so I am here, but physically struggling through it.
It was overwhelming to come up with the words. I felt like a failure. I could not even handle showing up.
Nope, not going down that path again. I refuse to give up and I refuse to keep viewing myself as a failure. Being so ill for so long with so many obstacles does not mean we are failures!!!!! Urghhhhh. Reframe how we view ourselves. Stop comparing ourselves to how we used to be. Deal with what we have to work with today.
Today, I am limited but willing to pull myself through this process, no matter what.
I finally excused myself during the first break and went to the restroom to relieve the inflammation on my heart. That in itself was the difference between failure and success. I was able to stay for the remainder of the lesson.
I have my bag of tricks that works for my body. It is my responsibility to use them, especially when I am physically overwhelmed. There is no one who is going to magically step in and do it for me. I had to do it for myself. THAT is showing up for myself in my time of need.
Okay, I am getting bored with the details of all of this. You get the picture.
Show up for yourself to help yourself through these isolation busters. I know, it feels like we are pulling, dragging ourselves through these miserable basic steps. I know, life "should" not have to be this hard.
The only way out of isolation is some pretty miserable steps. We can laugh at ourselves while we take the steps or we can pout. I have done the pouting, it only makes all of this harder. Take a 5-minute-pouting-party and then get on with getting on with it.
Some items mentioned in the video:
---
AFFILIATE DISCLOSURE: In order for me to support my blogging and social media activities, I may receive monetary compensation for links to products from this post. However, I only recommend products that I personally love and use myself. If it is not good enough for me, it certainly is not good enough for you!!
---
HEALTH COACH DISCLAIMER: Health/Wellness coaching is not intended to diagnose, treat, prevent or cure any disease or condition. It is not intended to substitute for the advice, treatment and/or diagnosis of a qualified licensed professional. Trained and certified Health Coaches may not make any medical diagnoses, claims and/or substitute for your personal physician's care. As your health/wellness coach I do not provide a second opinion or in any way attempt to alter the treatment plans or therapeutic goals/recommendations of your personal physician. It is my role to partner with you to provide ongoing support and accountability as you create an action plan to meet and maintain your health goals.
---