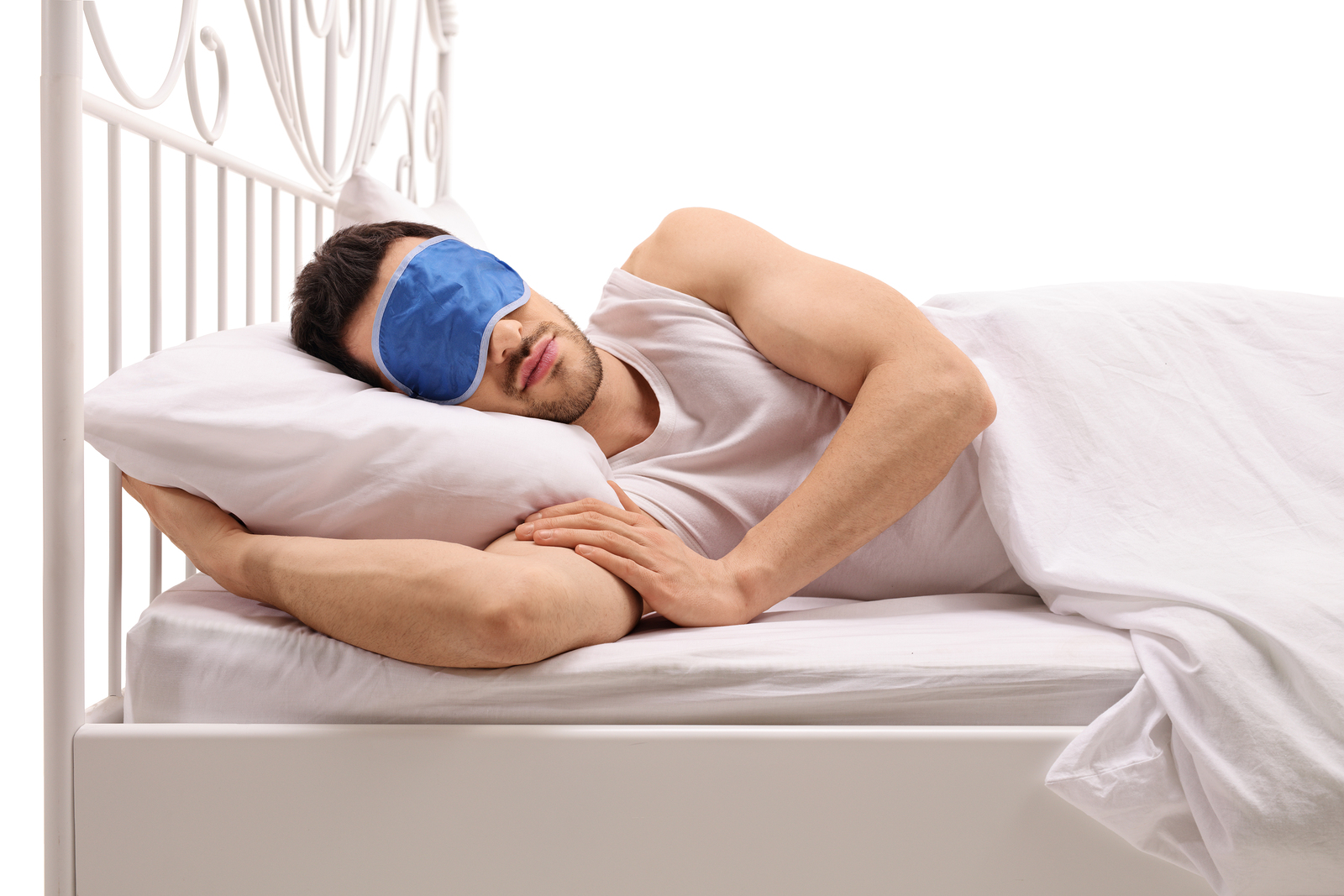 Our bodies need quality sleep. The better our sleep the better we function during the day.  As we get quality sleep, our chronic illness and pain can heal deeper and more quickly. When we have no control over the light in our bedrooms, slipping a sleep-mask on can darken the lightest of rooms. It feels odd at first but once you get used to it, the mask becomes a best friend.
A sleep-mask may be the best natural sleep aid there is. No pills with chemicals and side-effects, not even natural sleep aid supplements are as inexpensive and effective as a simple sleep-mask.
Over 100 million Americans are reporting sleep problems. That means we have had a lot of people walking around attempting to get through their day on limited resources Without good sleep you will not be able to recharge and restore your bodies systems and your mind's stability. Sleeping deeply creates the restorative sleep that we need and crave.
Restful and Restorative Sleep
There is recent research showing that simply removing light can be the main factor in getting deep restorative sleep. Lightness and darkness control your internal clock, including your sleep patterns. When it is dark, your body triggers the production of your natural melatonin, the sleep hormone. When it is light, your body triggers raising body temperature and producing hormones like cortisol. We can help our internal clock by creating darkness when we sleep so that we can have a more restorative sleep.
Chronic Illness Sleepers
As we walk through chronic illness, we can take notice of what sleep does for our health. Notice when you wake from a rough night how much more you struggle during the day. Then when you can get a few nights of sleep you can feel the difference in energy levels and clarity of mind. Add a sleep mask to your nightly routine and see how much more deeply you sleep. Remember that it might take a night or two to get used to the mask.
Making deep sleep a goal while you are chronically ill will bring health benefits and sanity for a difficult time.  Take mental notes (or even take notes in a health journal) on how the deeper you sleep the better you feel. Commit a month to work on deeper sleep, taking notes, and realizing it makes a significant difference in how you feel physically and emotionally.
Purchase a Healthy Mask
Choosing a natural healthy sleep mask is also important. You do not want to have synthetic fibers and chemicals on your eyes and face all night. Here are some suggestions for a healthy mask:
Eye Cotton Pillow – this is the one that I use
EcoTools Sustainable Sleep Mask
How well do you already sleep? Are you willing to try something different to get you into a deeper restorative sleep?
Maribeth Baxter, MBNC (Certified Mind-Body Nourishment Coach)
---
FaceBook Page for Amazing Wholeness
---
AFFILIATE DISCLOSURE: In order for me to support my blogging and social media activities, I may receive monetary compensation for links to products from this post. However, I only recommend products that I personally love and use myself. If it is not good enough for me, it certainly is not good enough for you!!
---
HEALTH COACH DISCLAIMER: Health/Wellness coaching is not intended to diagnose, treat, prevent or cure any disease or condition. It is not intended to substitute for the advice, treatment and/or diagnosis of a qualified licensed professional. Trained and certified Health Coaches may not make any medical diagnoses, claims and/or substitute for your personal physician's care. As your health/wellness coach I do not provide a second opinion or in any way attempt to alter the treatment plans or therapeutic goals/recommendations of your personal physician. It is my role to partner with you to provide ongoing support and accountability as you create an action plan to meet and maintain your health goals.
---