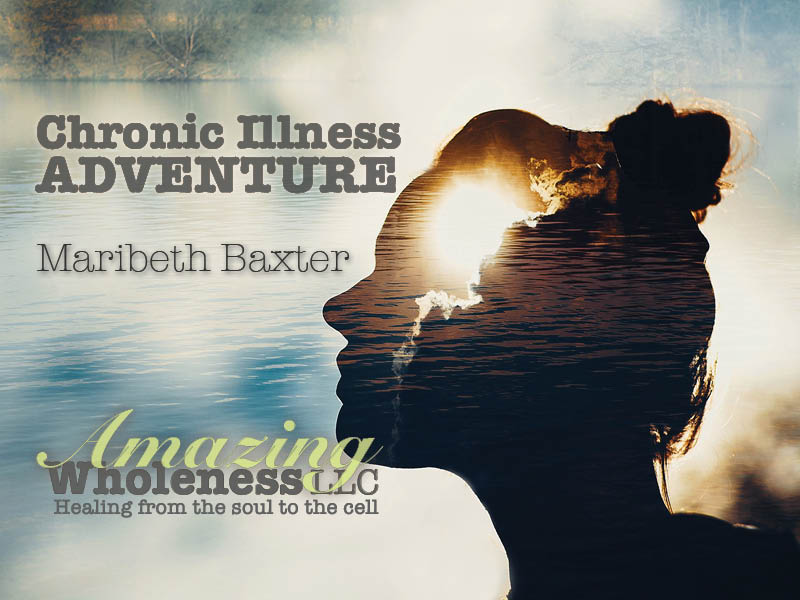 When was the last time you could declare a "good day?" Good days are a joke when we are chronically ill. I have gone several years without ONE "good day." Are y'all having any "good days" through your illness?
People who are not chronically ill have no concept that we can literally go for years without even one single good day.
It stinks!!
I am not one to settle for a stinky life so I am on a healing journey. Doing anything and everything that I can to rise above this most awful experience.
Finally had PART of a good day. This is new for me.
I have done the work and it is paying off big, finally.
I have been on the Amazing Protocol and it is kicking in instead of illness kicking my butt.
Okay, so my "good day" didn't last all day but I will take the few hours I had and declare victory.
It was victory enough to encourage all of you that it really can happen. There really are people who are recovering from deadly diseases and chronic illness.
It is worth the work, but it takes work. Some are willing to do it for their health. I am one of them and it is paying off and I am tickled.
Iodine is part of the protocol that I am using. After having a really awful case of Hashimottos, I started low and slow on the iodine product and now on a steady dose and reeping the benefits of a healthier thyroid and having SO much more energy. This is what I was talking about in the video.
AFFILIATE DISCLOSURE: In order for me to support my blogging and social media activities, I may receive monetary compensation for links to products from this post. However, I only recommend products that I personally love and use myself. If it is not good enough for me, it certainly is not good enough for you!!
HEALTH COACH DISCLAIMER: Health/Wellness coaching is not intended to diagnose, treat, prevent or cure any disease or condition. It is not intended to substitute for the advice, treatment and/or diagnosis of a qualified licensed professional. Trained and certified Health Coaches may not make any medical diagnoses, claims and/or substitute for your personal physician's care. As your health/wellness coach I do not provide a second opinion or in any way attempt to alter the treatment plans or therapeutic goals/recommendations of your personal physician. It is my role to partner with you to provide ongoing support and accountability as you create an action plan to meet and maintain your health goals.
These statements have not been evaluated by the Food and Drug Administration. These products are not intended to diagnose, treat, cure or prevent any disease.