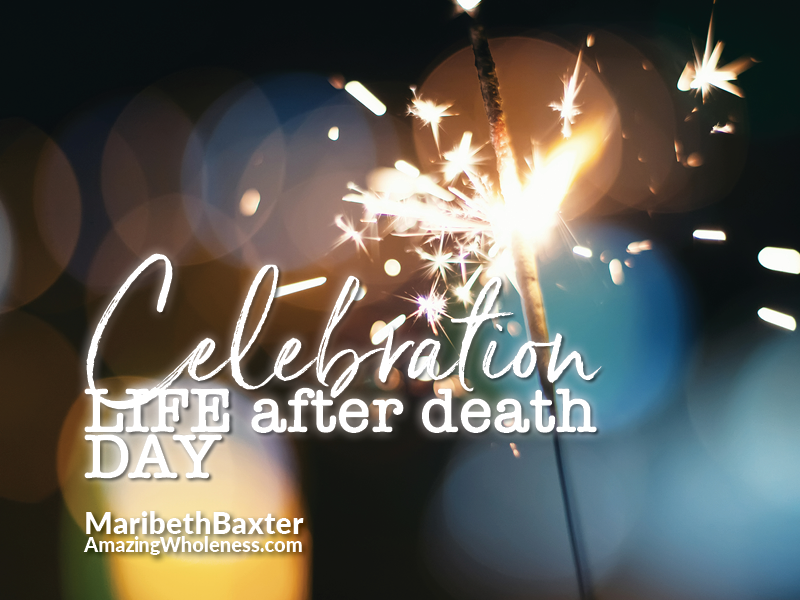 This is my 2nd anniversary since that awful day when I had 100% heart blockage and a ton of other things that all went terribly wrong at the same time. Better believe I am celebrating life and wellness. Even in a pandemic, I can have a party!! This is my LIFE DAY and I'm gonna celebrate no matter what.
There have been times that I have not known how to even explain how many things can go wrong in the human body at once. The shock of living through the experience is starting to wear off and the celebration is starting to really kick in.
The slide into death took decades and a ton of circumstances, some health related, some not. It all created a perfect storm to suck me into death. And I am still alive to say no matter how ill, no matter how impossible the circumstances appear, there is still hope for life.
Until breath has left your body for good, there is still hope.
When I look back I am still shocked that a human body could rise above…
100% heart blockage in ascending aorta
both carotid arteries blocked
all organs shut down to 2% functioning (heart zero functioning)
no oxygen flowing, no blood flowing
Lyme disease raging from living with it for 50 years
relentless neurological pain 24/7 for 2 years
co-infections eating away my body
176 RESTING heart rate
Hashimoto's disease throwing everything off in my body
mold toxicity – lungs and chest cavity filled with mold
4-inch mass lodged right under my heart creating more pressure on my heart
cardiovascular disease since childhood – heart murmur (it now could not self-recover like it had my entire lifetime)
I had started to turn deathly green
Well, that is enough of that. The list goes on and on. 2 years later it is still wild to make that list.
I want to focus on the celebration, the rising above death. The fact that without surgery or prescription medication, I am here to encourage others. Disease does not have to overcome us. We don't have to believe that hogwash.
I survived so I am here to scream as loud as I can, take care of your sweet precious bodies. Take care of your emotional and spiritual health. Take care your "business" your "housekeeping" in any way you can.
The body is as fragile as it is powerfully strong and resilient.
Our bodies were created to be self-healing, given the correct support.
I chose to support my body to rise above death…
my faith
nourishment galore through self-love, diet and supplementation
going after the root causes of the life-threatening mess by using CellCore products and protocols
The work has been tremendous. But who would not do the work to get health, wellness, LIFE back?
The expense has been overwhelming. But who would put a price tag on their life???
HINT: we get what we pay for !!
Had I not done the work, accepted the expense, and seen hope, I would not be alive to celebrate this 2nd anniversary of my LIFE after death day.
I am a health coach because I know that not everyone has the will-to-live like I did. The suffering is not comprehensible and rising above it is beyond understanding. I am here to not only encourage others but prove that there are natural products and protocols that raised me above death.
I can ramble about this for hours. Instead, today, I want to celebrate, truly celebrate the gift of life I was given. I am grateful for a life to live now. I am grateful for the opportunity to put the pieces back together again and make a meaningful and productive life.
Biblical Wholeness is where I express my faith and how I have used it to survive chronic illness.