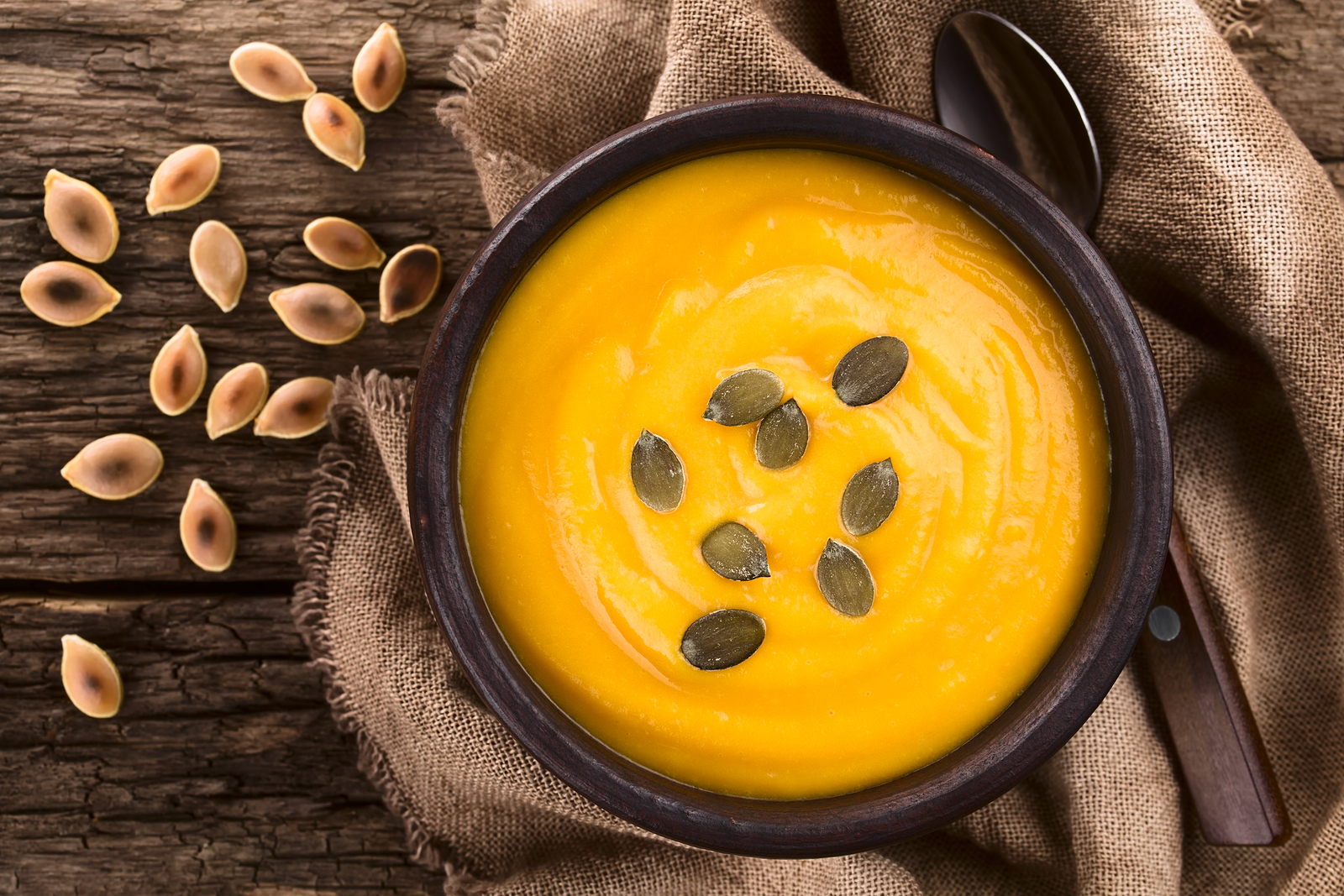 I love pumpkin anything!!! Pumpkin cheesecake is one of my favorites, but the dairy and gluten are not part of my healthy diet at the moment.  I love the creamy and smooth texture and taste of dairy, so I had to get around the dilemma. I combined a couple of ideas I found and invented a Pumpkin Cake-Batter Delight. No cooking, no dairy, no gluten, tons of creamy, rich taste. I even discovered a "crunch" for the crust.
No point in giving up comfort food. Adapt the ingredients to "healthy" and keep the taste.
Cashews are the key to the creamy cake batter texture and taste.
There is no point in having dairy or processed sugar in your diet while you are chronically ill. In time, some people lose their intolerance to dairy and are able to consume it again. Processed sugar is never a good idea. It is one of the largest factors in creating a body that tolerates disease. We are looking for an inhospitable body for disease.
Start with the base then sprinkle delights on top…
Pumpkin Cake Batter Delight Recipe
INGREDIENTS
1 heaping cup raw cashews, soaked for one hour and then drained
1 cup coconut milk
1 cup pumpkin puree
1 teaspoon vanilla extract
3 tablespoons coconut butter  (optional)
1  tablespoon pure sweetener
1⁄2  teaspoon quality Himalayan sea salt
DIRECTIONS
Blend all ingredients together for several minutes in a high-speed blender or food processor. Refrigerate and serve cool.
For added pleasure, combine cacao nibs or chocolate chips before refrigerating and/or sprinkle with cinnamon / pumpkin pie spice just before serving.
Toppings can also be crunchy.
Sprinkle on a hint of cinnamon, nutmeg or pumpkin pie spice.
Tiramisu
Create a Tiramisu by creating layers:
Nuts
"Cookie" — grind any nut in a high-speed blender or food processor to make it a powder, creating a "cookie" layer
Pumpkin Cake Batter Delight – using the recipe above
Creamy cashew layer – make the recipe above WITHOUT the pumpkin puree
 And of course, you can sprinkle as many pumpkin seeds as you want on top. Add cinnamon sticks for a festive presentation. Banana chips may be a fun addition as well.
Sit and slowly enjoy this comfort food, guilt free!!
Maribeth Baxter, MBNC (Certified Mind-Body Nourishment Coach)
---
AFFILIATE DISCLOSURE: In order for me to support my blogging and social media activities, I may receive monetary compensation for links to products from this post. However, I only recommend products that I personally love and use myself. If it is not good enough for me, it certainly is not good enough for you!!
---
HEALTH COACH DISCLAIMER: Health/Wellness coaching is not intended to diagnose, treat, prevent or cure any disease or condition. It is not intended to substitute for the advice, treatment and/or diagnosis of a qualified licensed professional. Trained and certified Health Coaches may not make any medical diagnoses, claims and/or substitute for your personal physician's care. As your health/wellness coach I do not provide a second opinion or in any way attempt to alter the treatment plans or therapeutic goals/recommendations of your personal physician. It is my role to partner with you to provide ongoing support and accountability as you create an action plan to meet and maintain your health goals.
---