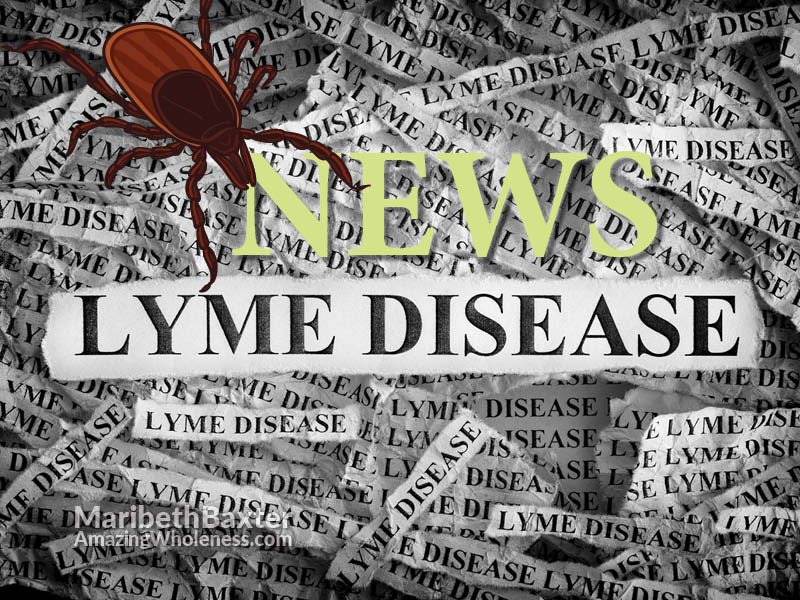 Bill calls for $100 million to fight Lyme and other tick-borne diseases. Better believe that caught my attention. It doesn't mean the bill has passed yet, but at least it is in the works.
On May 24, 2019, in a bipartisan effort to improve research, prevention, diagnostics, and treatment for Lyme and other tick-borne diseases, U.S. Senators Susan Collins, of Maine, and Tina Smith, of Minnesota, today introduced the Ticks: Identify, Control, and Knockout (TICK) Act.
If passed, it would be the highest amount ever approved for the fight against tick-borne diseases.
Click below to watch Senator Collins introduce the measure on the Senate floor…
Read the full article on Lyme Disease.org for Advocacy, Education, and Research
Want to read the Bill itself…
Want official updates on the bill…
Now that the CDC claims that there may be 300,000 NEW cases of Lyme in America, YEARLY, it is receiving a second look by the powers at hand to help. Exact words…
Recent estimates using other methods suggest that approximately 300,000 people may get Lyme disease each year in the United States.

~ CDC; Lyme Disease Data and Surveillance
There are only 30,000 cases REPORTED to the CDC. It is such a controversial disease that doctors are diagnosing but not reporting. Remember when AIDS was the controversial disease and so many died? Here we go again. When I see things like H.R.220 – National Lyme and Tick-Borne Diseases Control and Accountability Act of 2019 it shows me that we are coming around.
Lyme is a crazy expensive disease to have. It is rarely covered under health insurance and very difficult to receive disability for. Things need to change especially as more and more people are suffering from Lyme. This is a step in the right direction. There are other countries who are struggling worse than our government to acknowledge, much less help Lyme patients. Long way to go, but we are making strides.
AFFILIATE DISCLOSURE: In order for me to support my blogging and social media activities, I may receive monetary compensation for links to products from this post. However, I only recommend products that I personally love and use myself. If it is not good enough for me, it certainly is not good enough for you!!