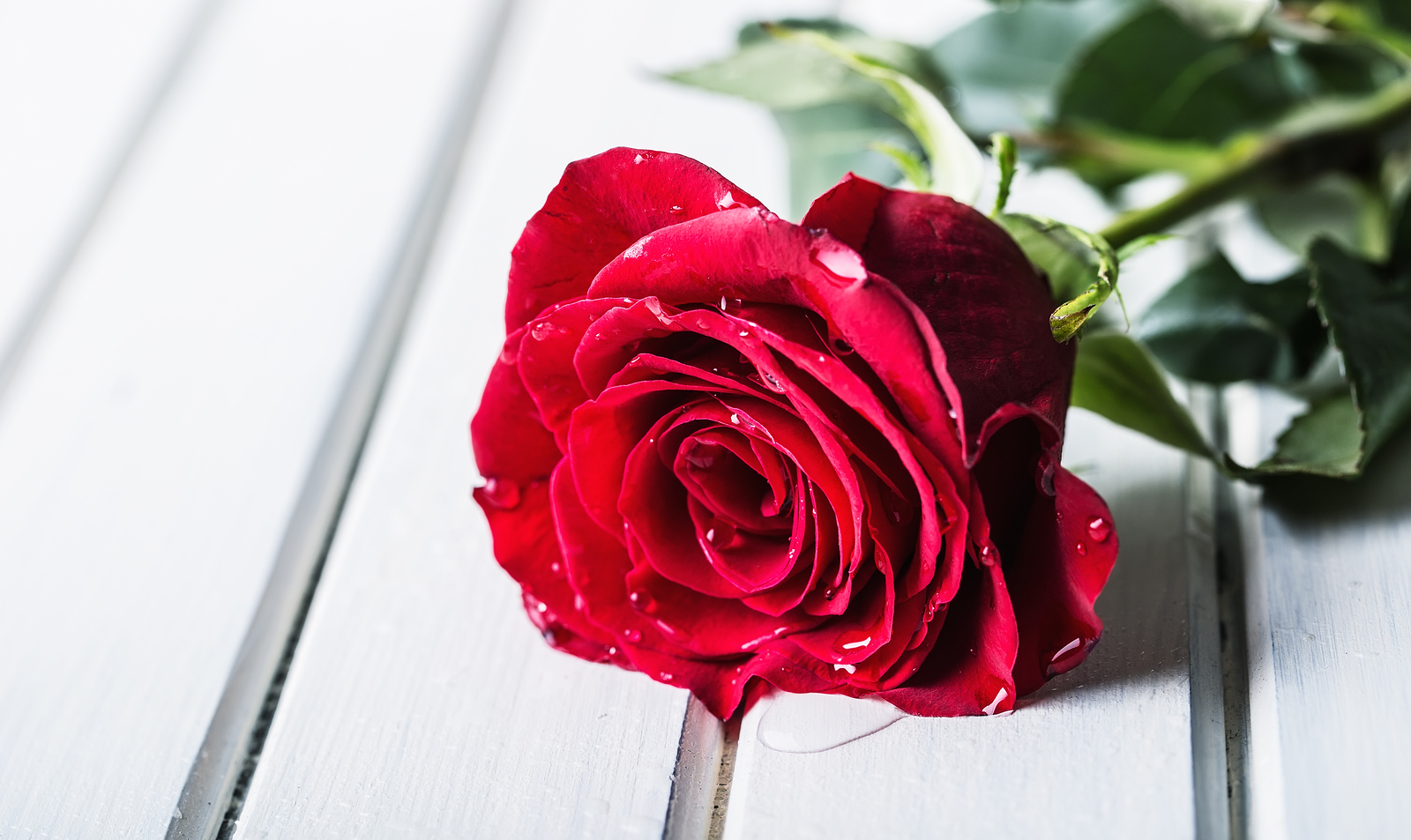 Guys, have you considered buying your lady a rose bush instead of store-bought roses? Are you aware of the difference in scent and beauty? Are you aware that one bush can yield dozens of yearly roses, year after year? Did you know that one plant costs less than 6 store-bought roses? Did you know that YOU will be remembered and given credit for each and every rose that bush produces? Rose bushes can take as much or as little care as you are willing to put into them and still produce beautiful roses. The benefits are something to consider. The clincher is that you can buy them at your local hardware store or big-box home improvement store. Many of you are already there so you are running out of excuses. Dig a hole next to your door or in a pot and make your lady happy. Gals, do this for yourself as a treat. Easy and rewarding.
Rose bushes are one of the easiest plants to grow and produce something magical. The beauty and scent of roses are at the center of attention when you cut them fresh and place them on the table. Even if you have no clue how to cut roses from the bush, do it, you cannot do it wrong. Each year you will get better at it as you practice. When you purchase a rose bush for your lady, you have opened up a whole new world of delight and brownie points. Help her plant the rose bush and let the rewards grow exponentially.
Benefits
Anything that gets any of us outside is a benefit. Fresh air and sunshine have endless health benefits. Bringing the outside indoors has relaxation benefits along with scent and beauty. Having fresh roses usually will not trigger allergies like store-bought roses with their chemicals.
"A Rutgers University study found that the link between flowers and your satisfaction with life is far more important than previously thought. Having flowers in your home increases happiness, reduces depression and anxiety and actually can increase emotional contact with friends and family. A separate study by Harvard University found the same results — increased compassion, feeling less negative, and more energy at work. In a trifecta of flower research, Texas A&M University found that flowers and plants in the workplace improve problem solving skills and increase creativity." According to wellness writer Kimberly Button.
If you are a geek like me and want to read some detailed research: Quantifiable Benefits of Access to Nature in Buildings. 
Tips
Buying: Look for a rose bush that you at least see some green life to it. I have tried buying the leftover rosebushes for $2 that have no green anywhere visible and not one of them has worked. If you are nervous about a rose bush in a bag, then get one in a pot. They are a bit more expensive but they are more established. Late winter/early spring is when I have been able to find them in stores.
Garden Center
Big-box home improvement center
Hardware stores
Feed stores
Buy on-line: more expensive but handy. Easy to search on-line but here are a few:
Planting: Here are 3 easy links on planting rose bushes all less than 5 minutes each:
Don't make this more complicated than it needs to be. Don't get caught up on the exact details, just do it!
Sunlight: Usually roses like "full" sun, at least the morning hours. If you have shade issues use this 5-minute video:
Watering: Best not to get the petals wet but don't stress if you do. The water will sometimes create dark spots on the petals. No worries, just do it and you will eventually remember not to water the petals. The water you see on petals in pictures are for the sake of the picture, not the longevity of the rose.
Cutting: Cut long stems and adjust if need be when you get it to the vase. Consider cutting off the lower leaves and only keeping the top 2-3 to stick out of the vase.
Pruning: If you remember, prune in the fall, every fall. Just cut off anything more than 2-3 feet off the ground and watch it all grow back the next year. If you have fall leaves nearby, add some around the rose bush, up to a foot deep.
Yes, I am oversimplifying this but it really can be this simple if you will let it. If you want to make it more complicated and you enjoy the details then go for it. Do whatever is fun and relaxing for you.
When you have flowers on the table and you are reaping the rewards of such a wonderful idea, pull a rabbit out of your hat. As the flowers are starting to get weepy (stems are starting to sag) grab the petals in one handful and pull them off the stem and place them in a special bowl. Just leave them there, do not touch them or do anything. They will continue to smell good and then they will dry, all on their own. Leave them alone. Then next time you have a flower and it is "done," add it to the bowl. I keep mine on an antique buffet next to my dining room table. Keep adding to the bowl and you will end up with something like this:
Dig deeper and get fancy: You can go crazy with this and plant a rose garden. You can learn about potpourri and essential oils to put on your dried rose petals to benefit your health. Do what floats your boat, keeping this as simple or complicated as you choose.
What other healthy rose ideas do you have?
Maribeth Baxter, MBEC
Donations accepted to serve others on their chronic illness journey. Maribeth Baxter, MBEC provides voluntary certified health coaching services to the financially limited during their time of crisis.