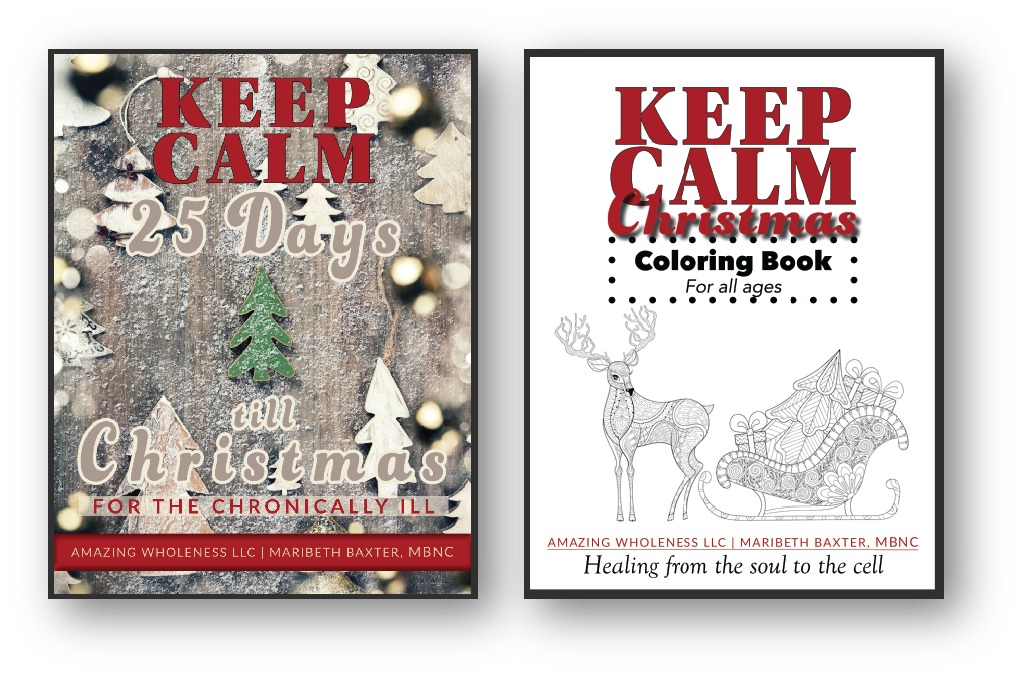 It is Christmas time, a time for gifts. This one is FREE to anyone who wants to click on the FREE one-click Christmas PDF gifts. Yes, there are more than one. Maybe even more than two…
Click on the photo or here to download your FREE Christmas KEEP CALM PDF.
Click on the photo or here to download your
FREE Christmas KEEP CALM Coloring Book PDF.
Still more…
Click on the photo or here to download your FREE Christmas Movies PDF.
Last year's Christmas PDF's are still available for FREE.
2017 Cranberries for the Holidays
2017 Cranberries for Christmas Coloring Book – for all ages
Merry Christmas to all of you. May you be richly blessed.
Maribeth Baxter, MBNC (Certified Mind-Body Nourishment Coach)
---
FaceBook Page for Amazing Wholeness
---
AFFILIATE DISCLOSURE: In order for me to support my blogging and social media activities, I may receive monetary compensation for links to products from this post. However, I only recommend products that I personally love and use myself. If it is not good enough for me, it certainly is not good enough for you!!
---
HEALTH COACH DISCLAIMER: Health/Wellness coaching is not intended to diagnose, treat, prevent or cure any disease or condition. It is not intended to substitute for the advice, treatment and/or diagnosis of a qualified licensed professional. Trained and certified Health Coaches may not make any medical diagnoses, claims and/or substitute for your personal physician's care. As your health/wellness coach I do not provide a second opinion or in any way attempt to alter the treatment plans or therapeutic goals/recommendations of your personal physician. It is my role to partner with you to provide ongoing support and accountability as you create an action plan to meet and maintain your health goals.
---