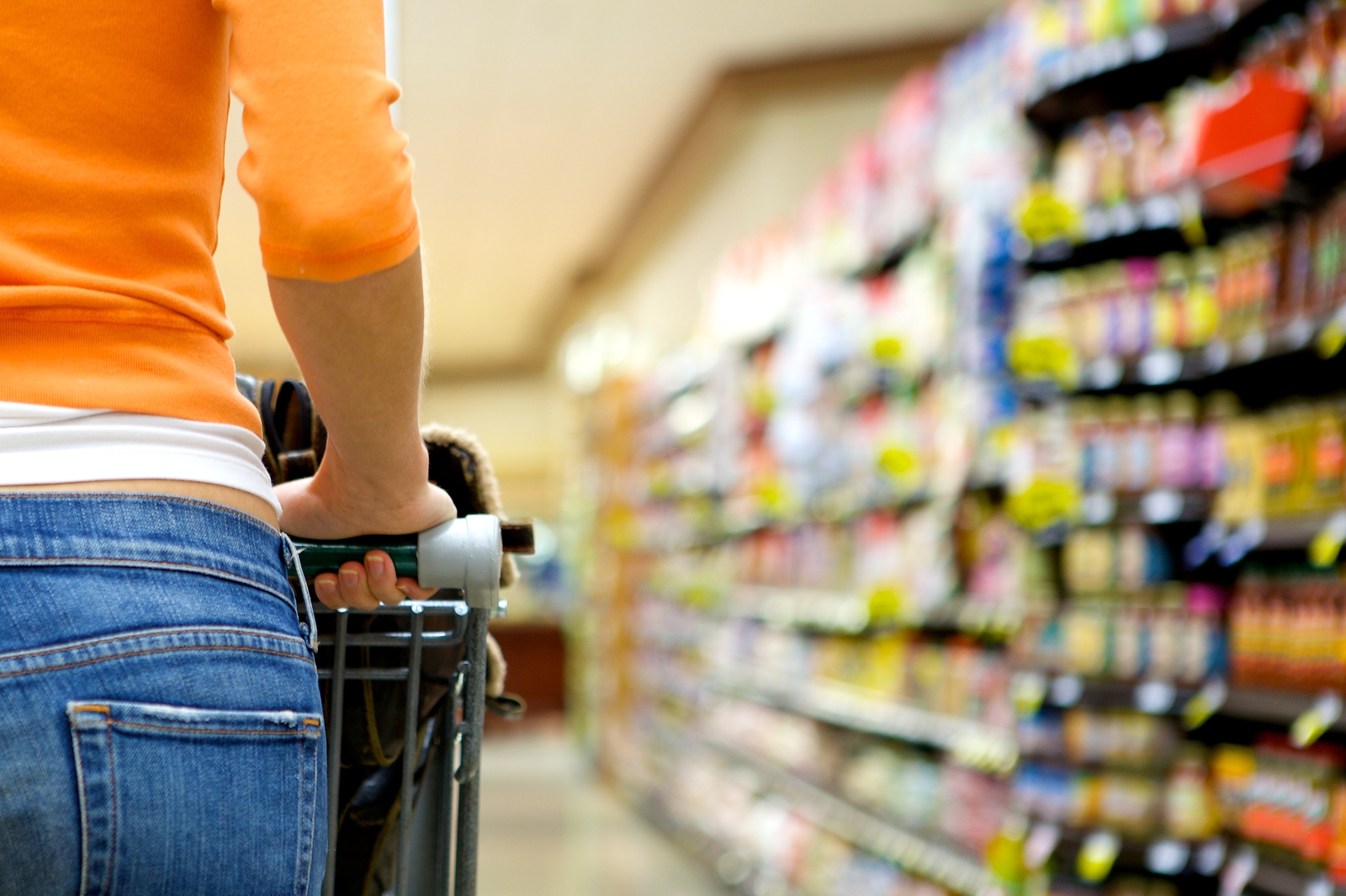 Eating is a part of being human, one that I truly enjoy. Most of us get some of our groceries at a grocery store. And most of us get a bit confused about the options. When switching to a healthier diet it can get a bit overwhelming to understand what is what. Let's narrow it down a bit.
In America, there are so many loose labeling regulations. We are not always sure about what we are getting regardless of what a label might or might not say. Organic for example does not always mean organic. The only way to know it is truly organic is to:
Grow it yourself
Get familiar with a local farmer that you can trust
Use product labeling to narrow down your options in a grocery store
Look at Your Grocery Store Labels
"Organic" is not always organic. Just because a label has the word "organic" on it does not make it so. There are many companies that choose not to go through the process of becoming "Certified Organic" yet their products are pure and wonderful.
The problem comes in with the companies who are not legit and they also use the word "organic" on their labels. Unless we know the companies, we will not know the difference between the legit ones and the marketing scams.
USDA Organic has its own label that is clearly on the label of certified organic products.
Produce is an exception. It usually is not practical to place this particular label on individual produce. For example, you usually will not see it on an apple, yet you might see it on a bag of apples.  Things in jars, cans, bags, and boxes will be able to display this label. If it has this label, you know the manufacturer has had to adhere to specific " certified organic" guidelines.
When we are not growing our own food, sometimes this label in a grocery store can be a guide to getting closer to clean pure food.
Look for this USDA Organic label. It usually is green like this but sometimes it is in black and white. By no means is this the answer to choosing all good food. It is a great place to start.
Look at USDA Organic Label as a Basic Guideline
While in a grocery store and unfamiliar with brands, using the USDA Organic label can be your basic guideline. Whether you are buying soup, beans, oil, mustard, coconut milk, or any of the hundreds of options in a grocery store, look for the USDA Organic seal. This also applies to dairy, eggs, and meat. Eggs and meat are a bit trickier but for now, let's just stick to the basics.
Read more info from  USDA Organic labeling.
Non-GMO labeling is also important. If something is already certified organic then that should mean that it is also Non-GMO. There is a Non-GMO label that provides extra comfort that we are not consuming any GMO's.
GMOs (genetically modified organisms) are novel organisms created in a laboratory using genetic modification/engineering techniques. Scientists and consumer and environmental groups have cited many health and environmental risks with foods containing GMOs.
Read more info from Non-GMO Project.
Name Brands
Name brands can also help with your basic healthy food selections. There are some tried and true brand names that many grocery stores carry. Health food stores carry many more quality brands but they can also cost more than a grocery store.
Each grocery store chain has their own "organic" line. Usually, it is decent enough that it is better to buy their "organic" brand than any non-organic brand. The quality is usually not as good as some of the really great tried and true organic brands.
Your budget will primarily determine many of your choices. Remember that paying more for quality will get you much farther in taste and health than pinching your pennies.
With the push for healthier food, you will be able to find a larger certified organic selection. The better the quality, the better you will make out. So here are some basic suggestions for brands you may find in your local grocery.  Health food stores will have a much wider selection but they usually tend to be pricier than if you can find them at your local grocery.
Oil & Vinegar & Dressings
Buying oils can be tricky online because of damaging heat exposure. I purchase oils online only during the cool/cold months so that I do not risk a delivery sitting in a vehicle or on my front doorstep in the heat of summer. The heat makes the oils go rancid which causes health problems, inflammation for one.
Spectrum Organics – A quality brand name for buying oils in grocery stores.
Spectrum Organics makes many different quality oil products:
They also offer capsules to take as a supplement in case you are not getting enough Essential Fatty Acids in your diet. You will just have to see if your particular grocery carries them or not.
Braggs – A quality brand name for buying oils in grocery stores.
Braggs offers many different quality products – look for their organic label:
Dairy
Quality organic dairy is hard to find online because it is so perishable. The shipping expense usually is not worth the purchase.
Quality name brands that you can usually find in your grocery store. Organic AND grass-fed are ideal.
Dairy — Organic Valley dairy products in grocery stores. Organic Valley makes many different quality dairy products; milk, yogurt, cheese, butter, cream, half-and-half, sour cream, cream cheese, eggs and even some produce. Organic Valley offers milk. The best choice would be organic "grass-fed" Vit D whole milk.

Dairy — Horizon Organics dairy products in grocery stores. Horizon makes many different quality dairy products that usually are in grocery stores; yogurt, sour cream, heavy cream, half-and-half, cottage cheese, butter, eggs, egg whites, eggnog, and milk. Horizon offers milk. The best choice would be organic "grass-fed" Vit D whole milk.
Kerrygold name brand butter and cheese, made in Ireland, is another favorite. This is where it gets confusing because it is not "organic" but it is grass-fed. Kerrygold made with natural, grass-fed, hormone-free cows' milk on cooperative dairy farms. Kerrygold grass-fed butter is the most widely available healthy source of butter in the United States. Find it at your local grocery store or order here:
Crackers
Just because a box of crackers says, "Gluten-Free" does not make it so. When you truly get educated fully on "gluten" you will find out how many grains actually contain gluten.
When looking at the ingredient list you can start to narrow down what is true "Gluten-Free" and determine how far you want to take this. Technically, it matters that the product is made in a gluten-free facility to eliminate cross-contamination. It is a personal preference how picky you want to be.
I personally chose a brand named Mary's Gone Crackers. They are the combination that works for me. They are the most gluten-free I can find that I actually like and do not upset my stomach or cause inflammation. That holds true for me – you have to find which combo of gluten-free ingredients work for you.
Mary's Gone Crackers:
Another one I like is Simple Mills Almond Flour Crackers with Sea Salt, but it is not organic. So it is a real treat to get this on occasion.
NOTE: Most crackers and cereals are junk (not nutritionally feeding your body). Even when they are organic, gluten-free, sugar-free, soy-free, dairy-free, and everything FREE, even with all of that, they are still too processed and have some extra ingredients that our bodies do not need.
My theory is:
If you are not eating them daily AND not eating large amounts, it will all be okay
If it will get you to put a healthy nut butter, ghee or tuna/sardine/mackerel/herring on it, then it becomes a "mode-of-transportation" to get that good stuff in you
If you have celiac disease, my theory does NOT work, you have to care about the minuscule details of gluten-free
If you are on a strict gluten/dairy/sugar-free diet due to a life-threatening illness, you will have to pay very close attention to the details
There is a time for everything:

Sometimes a time for details is important
Sometimes a time to relax can be a greater health benefit than the stress of details
Nuts & Seeds
Spectrum name brand (as mentioned above for oils) offers chia and flax seeds. Try your grocery store and see if they offer a quality brand that is certified organic, like Spectrum.
Terrasoul is another good brand name if you can find it at your local grocery or health food store. Terrasoul makes all of the raw organic nuts and seeds and superfoods, great brand to trust when you can find it.
Terrasoul Superfoods
Do Your Best & Don't Stress
Each grocery shopping experience will provide an opportunity to get more educated. You cannot be expected to get it all right the first time. Be patient with yourself. Do the basics and build on that.
Read ingredient labels:

If there is anything you cannot identify, do not buy
The fewer ingredients the better, 2-5 might be a good guideline

Don't believe everything you read on labeling

"Gluten-Free" is left to interpretation – carefully read ingredients
"Natural" means absolutely nothing – carefully read ingredients
"Healthy" is completely a matter of perspective – carefully read ingredients

Taste test ONE before buying in bulk – just because it has a USDA Organic certification and it is healthy for you does not mean you actually like it
Buy in bulk when it becomes a staple, it reduces cost
Buy extra when you find your favorites on sale
Health food stores are expensive but have great deals

Amazon

has the best prices on many items, especially when you can buy them in bulk

Amazon Prime Trial

(gives you FREE shipping on most items and many other benefits — they have excellent prices on health food)

Thrive Market

is another option I have used for years and cannot say enough for their choices in quality products at decent prices
Remember that when we are chronically ill we don't have the patience or the physical endurance to spend hours in a grocery store every week to figure all of this out. Baby steps!!!
Every step toward quality food is a victory. Don't get stressed out while learning the ropes. Have fun with real food.
Maribeth Baxter, MBEC (Certified Mind-Body Eating Coach)