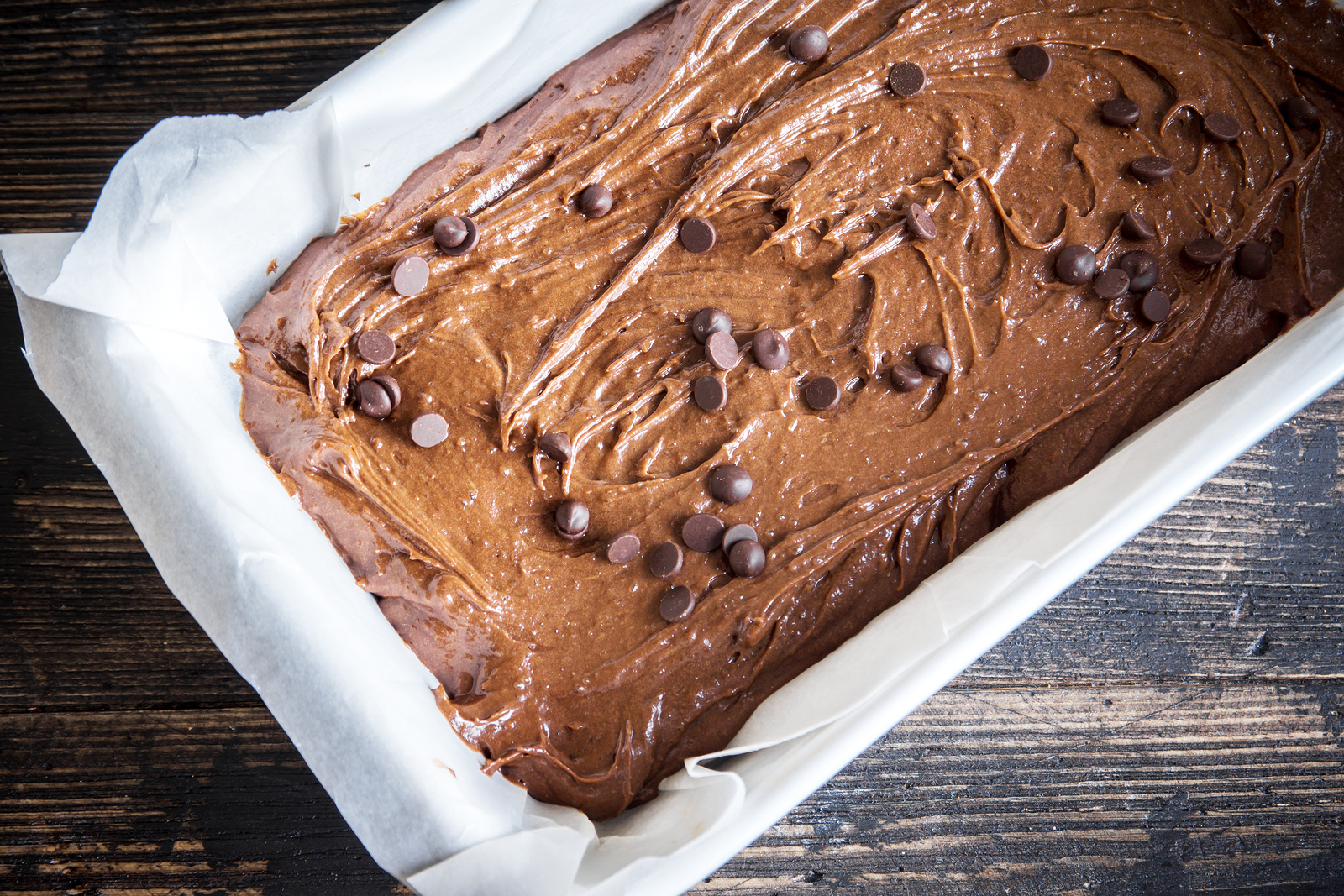 Embarrassed to admit I used to eat raw brownie mix from a box. There, I said it out loud. Now that I have moved far beyond the junk in my life, I have stumbled into the sweet memory of uncooked brownie mix licked from the spoon. Okay….. devouring the whole bowl, shhh don't tell. Enjoy the transition and the sweet memories in a healthy way…If any of you have done this before you know exactly what I am talking about… the brownie mix never made it to the oven!!! A box of brownie mix, the deliciousness of it all!!!
I have a precious daughter with a sweet tooth just like her mama. We used to do this and the smile on her face was worth all the guilt of such a poor choice. Then it was time to move back into the healthy choices that still have the taste of those sweet memories of her smile.
I stumbled into a healthy version of "brownie mix" on accident. This was way too simple. I make my Crazy Amazing Chocolate Pudding a couple of times a month.
I was using up some ingredients in my cupboard and it just happened. I dumped in the rest of the jar of raw almond butter of all things. Remember the raw brownie mix and the grainy texture? Well, the raw nut butter provided the "grainy" texture. How bizarre is that??
Nut Butter
All I did was add the raw organic nut butter. It is more grainy than processed nut butter. The one in my cupboard was almond nut butter and it worked perfectly. Try other raw organic nut butters and see what happens.
Cacao Powder
I also added some extra raw cacao powder to make it thicker than the pudding recipe.
Nuts
If you like nuts in your brownie mix, add nuts!!! Using raw organic nuts keeps the recipe healthy and tasty. Walnuts or pecans are usually the favorites with brownies. Cashews or almonds is a fun twist.
Chocolate Chips or "Nibs"
If you like chunks of chocolate in your brownie mix, add them!!! Using organic chocolate chips or raw organic cacao nibs keeps the recipe healthy and tasty. Remember that chocolate chips have a high sugar content. I like to control how much and what kind of sugar I put in everything so I stick with the cacao nibs.
Chocolate has so much more to offer
"Chocolate" is only one of the many treats that the cacao bean has to offer. Explore more about Chocolate vs Cocoa vs Cacao.
Vanilla
If you like vanilla extract, add it. Using organic vanilla extract keeps the recipe healthy and tasty. It adds a bit of smooth sweetness to the recipe.
Food Texture
Sometimes our food revolves around its texture, not just the taste. My Crazy Amazing Chocolate Pudding with the texture added made it the perfect healthy raw brownie mix. Play around with it to get your "pudding" into the texture you are used to in your raw brownie mix.
Brownie Mix Gone Healthy Recipe

Place all ingredients (except cocoa/cacao powder) in blender or food processor and blend. Then slowly add the cocoa/cacao powder.

Taste test. You can always add more sweetener if you need to.

Scoop into individual glass bowls.

Sprinkle with organic raw mixed nuts and / or chocolate chips and / or cacao nibs.
Enjoy the healthy twist of the yummy favorites!!
Don't take the joy of eating out of your life, take the stress out of your life!
AFFILIATE DISCLOSURE: In order for me to support my blogging and social media activities, I may receive monetary compensation for links to products from this post. However, I only recommend products that I personally love and use myself. If it is not good enough for me, it certainly is not good enough for you!!
HEALTH COACH DISCLAIMER: Health/Wellness coaching is not intended to diagnose, treat, prevent or cure any disease or condition. It is not intended to substitute for the advice, treatment and/or diagnosis of a qualified licensed professional. Trained and certified Health Coaches may not make any medical diagnoses, claims and/or substitute for your personal physician's care. As your health/wellness coach I do not provide a second opinion or in any way attempt to alter the treatment plans or therapeutic goals/recommendations of your personal physician. It is my role to partner with you to provide ongoing support and accountability as you create an action plan to meet and maintain your health goals.