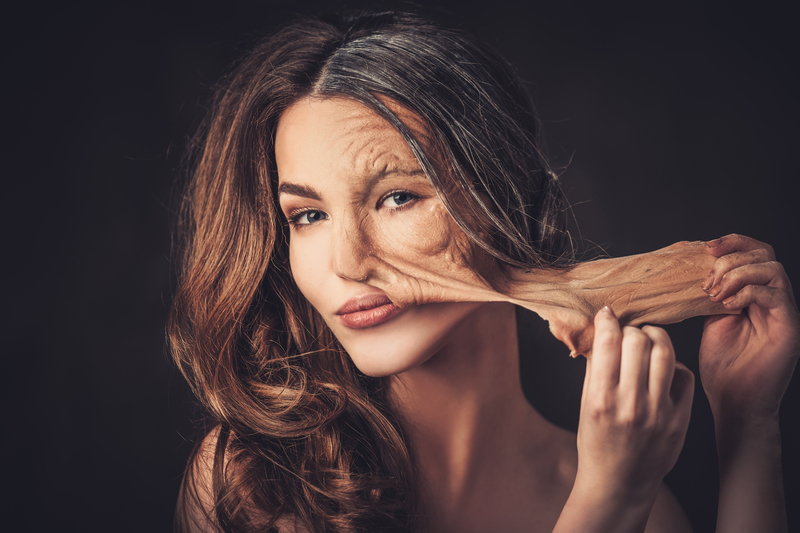 If you love luxurious, epidermis-loving products that are just as good for you as they are honest, pure and organic, you'll want to check out the offer I have for you today!
You may have heard me rave about this company before. If that's the case and you're already a fan, you know why. 
The best-kept secret in skin care is not some fancy lab in France, but a Berkeley-based family business called Annmarie Skin Care, with a passion for their 100% wildcrafted, herb-infused organic products.
Want to look younger and lay the natural foundations for glowing skin? I love Annmarie Skin Care's products because they don't contain any irritating chemicals that strip away your skin's natural oils. There are no hidden toxic chemicals not listed on the labels or dangerous micro-particles.
This is pure as pure gets!
After a lifetime of battling Lyme Disease, my skin had taken its toll. I have never smoked a cigarette in my life yet my skin looked like that of a leathery 90-year-old who had smoked for 50 years.
Every product I used just sat on my skin. Nothing could penetrate the damage from chronic illness. I finally found Annmarie Skincare and was amazed. Along with my healthy diet and lifestyle, I finally found something that helped heal my skin and make it come to life.
You owe it to yourself to give their products a try. I have worked with them to bring you a sweet offer.
Annmarie Skin Care is offering you a trial package of their best-selling products.
There are three sample kits based on your skin type (normal/combination, oily or dry).
They are perfect travel-sized products as well!
Here's the best part:
The kits are only $10 each and shipped to you anywhere in the world for free. Plus, you'll also receive a $10 coupon that you can use for a future purchase.
Check it out right away:
https://www.annmariegianni.com/amazingwholeness/samplekit
I worked with them to bring you this offer. They have limited quantities of the kits, and they'll go pretty quickly. Make sure you order yours today to be the first in line!
This could be the beginning of a new love story. :)
Maribeth Baxter, MBEC (Certified Mind-Body Eating Coach)
P.S.: When you get a sample kit today, you'll get a fantastic eBook, the Toxic Free Home Guide. It's an in-depth resource on the most common chemicals you can find throughout your house. Start living the toxic free life!
If you order a sample kit today, you'll get this guide — which is a $24.95 value.
https://www.annmariegianni.com/amazingwholeness/samplekit
Get your kit here:
https://www.annmariegianni.com/amazingwholeness/samplekit