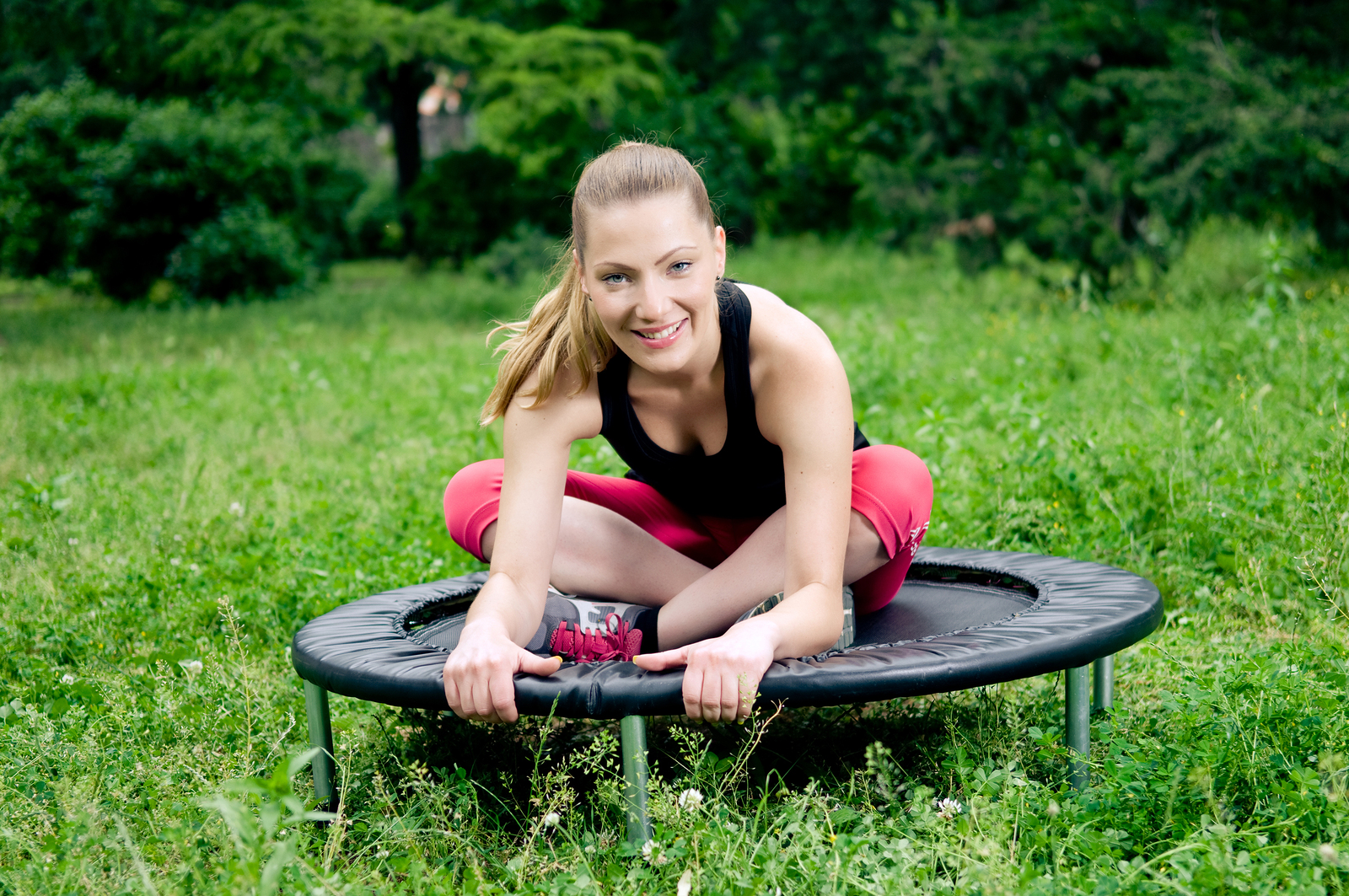 Rebounding is a great exercise for everyone. When you have chronic illness and pain and are more limited in what you can do with your body, consider this gentle movement. It is like jumping on a bed. 
Rebounders are becoming quite popular. I have used one for 25 years and have found it easy and safe and to be honest, fun. Mine slides under my bed for easy storage and they rarely wear out. I have purchased two in the last 25 years. They are fairly inexpensive and almost anyone can use them.
Most rebounders (mini-trampolines) come with a handlebar to steady us while we find our balance. When in the heat of the battle during chronic illness you might want to consider attaching this handlebar to your rebounder for safety. Another idea is to place a high back chair next to the rebounder for stability if you are having trouble with balance.
Chronic illness presents some challenges when it comes to exercise. Don't rule out the rebounder, it could be your best friend during illness.
One of the problems during illness is complications to your naturally flowing lymphatic system. The lymph system does not have a pump like the heart does so it needs manual help to flow correctly. The rebounder is one of the best gentle exercises we can do to get lymph fluids flowing.
At first, a rebounder feels odd. That is why the handlebar is necessary for balance and safety. Start out slow and see what you are capable of. Depending on your level of balance, you might want to have someone with you until you know you can handle it on your own.
The first time you get on it, simply adapt to the feel of it.
Then slowly "jump" without your feet separating from the rebounder. Bend your knees and straighten your body. That will keep your feet on the rebounder and create the bounce motion safely until you are comfortable.
When you are ready, march in place. Take steps without moving forward.
Then slowly start to take bigger steps in place and put some bounce in your step!
Do a little bit every day. Slowly build up and enjoy it. Do what is comfortable for you. Take it outside and sit and wiggle on it to get fresh air and get your body moving. Put it under your bed and slide it out every morning and take a few "jumps" before you get dressed.
Put it in front of your TV and slowly walk in place during your favorite program.
If you end up loving it and you want company, join a rebounding group at your local fitness center.
How are you moving during chronic illness and pain?
Maribeth Baxter, MBEC
Donations accepted to serve others on their chronic illness journey. Maribeth Baxter, MBEC provides voluntary certified health coaching services to the financially limited during their time of crisis.